HealthInsiders Reviews
Reports and Ratings on Latest Health Products
Get unbiased ratings and reviews for 1000+ products and services from Health Insiders, plus trusted advice and in-depth reporting on what matters most. We feature products in a wide range of categories including dietary supplements, beauty and skincare, joint health, and more. Our aim is to provide reliable, trustworthy, evidence-based reviews and brand comparisons which help you make informed decisions about the products you purchase to improve your health and wellness.
Explore Products by Category
Health & Wellness Products Review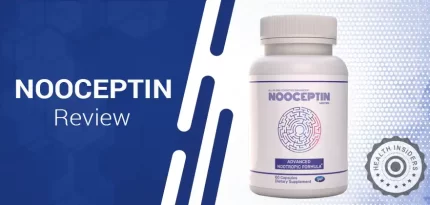 Nooceptin is an all-natural nootropic supplement which promises to enhance mental focus, learning, a...