About Ultra Omega Burn
Omega Ultra Burn is an organic supplement designed to curb your appetite, thereby helping you lose weight. This product has other purported benefits including promoting good digestion, improving skin, and strengthening hair and nails.
There's some evidence to indicate that it can promote healthy blood pressure, cholesterol, and sugar levels as well.
---
Quick Facts & Specs
Ultra Omega Burn
Ultra Omega Burn is an organic product that helps you lose weight by suppressing your hunger.
Form:

Capsule

Type:

Supplement

Benefit:

May suppress your appetite.

Brand:

Ultra Omega Burn

Uses:

May improve your digestion.

Ingredients:

Palmitoleic acid

Price:

$49.95
Ultra Omega Burn Pros & Cons
Pros
May help you lose weight.
May suppress your appetite.
May improve your digestion.
May strengthen your hair and nails.
Cons
Contains only one primary active ingredient.
Capsules are large and hard to swallow.
The majority of users found this supplement to be ineffective.
---
How Does It Work? | Learn The Science Behind This Product
Palmitoleic acid acts by causing fat cells to release their fat stores. The released fat will then be used as an energy source. It also claims to lower blood sugar, reduce insulin resistance, block arterial plaque build-up, and lower cholesterol levels.
A study published in the Journal of Lipid Research[1] showed a positive effect on cholesterol levels.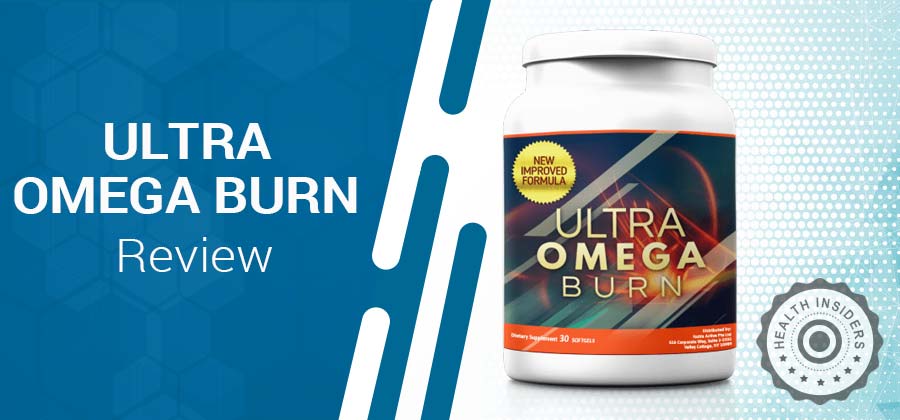 Ultra Omega Burn Ingredients – What to Look For
It contains palmitoleic acid, which is a potent fatty acid that claims to reduce body fat by using it as an energy source. It's mostly derived from the macadamia nut.
Advertisement
*All individuals are unique. Your results can and will vary.
It claims to have numerous medical benefits that include lowering blood sugar and bad cholesterol levels, clearing up acne, smoothing out wrinkles, improving digestion, reducing insulin resistance, and blocking arterial plaque build-up.
It may also be able to prevent strokes, according to Science Direct.
Ultra Omega Burn – Questions and Answers
Q: How to Take Ultra Omega Burn?
A: The recommended dose is one capsule daily, taken with a full glass of water. It is not recommended to take more than this.
Q: Does Ultra Omega Burn Have Any Side Effects?
A: The potential side effects associated with taking this product include headaches, mood swings, dizziness, constipation, menstrual irregularities, hair loss, muscle loss, and fatigue.
Q: Can I Take Ultra Omega Burn If I Have A Health Condition?
A: There are no specific health conditions that preclude taking this supplement. The manufacturer recommends that you check with your doctor before taking this supplement, especially if you're taking medication.
Q: Does Ultra Omega Burn Work?
A: The majority of customer reviews for this product were poor. On the whole, most users found the supplement ineffective.
Q: What Is Ultra Omega Burn Moneyback Guarantee, Return & Refund Policy?
A: The manufacturer is offering a 365-day money-back guarantee. If you're dissatisfied with the product for any reason, let the company know and send them back the remainder of the empty bottles. They will send you a full refund.
Ultra Omega Burn Alternatives
| Brand | Price | Active Ingredients |
| --- | --- | --- |
| Ultra Omega Burn | $49.95 | Palmitoleic acid |
| PhenQ | $69.95 | Capsimax, calcium carbonate, chromium picolinate, caffeine, nopal, L-carnitine fumarate, lacys reset |
| Hydroxycut | $39.99 | Choline Bitartrate, L-theanine, Caffeine, Ashwagandha |
| Phen375 | $65.95 | Caffeine Anhydrous, L-Carnitine, Citrus Aurantium, Chromium, Cayenne Pepper |
| Burn TS | $59.95 | Green tea, Caffeine, Garcinia mangostana, Chromium |
| RazaLean | $69.95 | Capsaicin, caffeine, kelp, apple cider vinegar, turmeric, arginine |
| Fit Affinity | $39.00 | Raspberry ketone powder, Green tea leaf, Garcinia Cambogia, Carnitine |
| Triple Strength Omega 3 Fish Oil | $34.95 | Tocopherol, Omega 3 Fatty Acids, Green-Lipped Mussel |
| Trimtone | $49.95 | Green Tea, Green Coffee, Caffeine, Glucomannan, Grains of Paradise |
It is reasonably priced for the market, although it's not cheap. The differentiating characteristic of this supplement is that it depends on one ingredient alone, while the other popular weight-loss products contain many substances.
Is Ultra Omega Burn Safe? – Warnings & Complaints
This product claims to be safe. There were no reviews that mention side effects. However, since everyone is different, you should check with your doctor taking this supplement.
Advertisement
*All individuals are unique. Your results can and will vary.
Ultra Omega Burn Customer Reviews & Results
The reviews for this product were mixed, but there were more negative than positive. Some users lost weight using this product and who were happy with their results.
However, there were more users who found the product ineffective. That said, none of the customer reviews mentioned side effects.
SEE ALSO – Lady Boss Lean Review and Thrive Patch Review
Ultra Omega Burn: Packages, Deals, Prices & Where to Buy It
This product is available to buy on the manufacturer's website and on Amazon. On the official website, the product is priced as follows:
1 bottle – $49.95
3 bottles – $119.95
6 bottles – $199.95
NOTE: On Amazon, the product costs $39.96 per bottle.
The Bottom Line
Ultra Omega Burn is an herbal weight-loss supplement that had very mixed reviews. On the positive side, there were no complaints about users having side effects, however, there were many users who found this product ineffective.
The manufacturer suggests that anyone taking medication or who has a medical condition see a doctor before taking this supplement.
Is There Anything Else You Should Know About This Fat Burner?
It is an organic weight-loss supplement that may help you lose weight. However, in order to keep that weight off, following a long-term healthy lifestyle will help you find success.
Advertisement
*All individuals are unique. Your results can and will vary.
Here are some tips:
Follow an eating plan that contains plenty of fruit and vegetables.
Exercise regularly. Aim for 3-4 days a week for a minimum of 30 minutes.
Avoid eating high-calorie junk food.
Try to keep your level of stress low. Stress can lead to overeating.
READ NEXT – Thermo Burn Review and XanthoMax Review
Sources
Health Insiders relies on peer-reviewed studies, academic research institutions, and medical associations. We avoid using tertiary references. You can learn more about how we ensure our content is accurate and current by reading our
editorial policy
.
1. Nestel P, Clifton P, Noakes M. Effects of increasing dietary palmitoleic acid compared with palmitic and oleic acids on plasma lipids of hypercholesterolemic men. J Lipid Res. 1994 Apr;35(4):656-62. PMID: 8006520.