About Yoga Burn
The Yoga Burn Challenge is a digital program developed especially for women, which teaches yoga moves and sequences to improve physical conditioning. This 12-week series of videos includes 3 stages, which take you from basic yoga moves to interesting and unusual sequences.
It promises to speed up the metabolism and burn fat and calories, possibly helping you to lose weight. The program is suitable for everyone from beginners to yoga experts.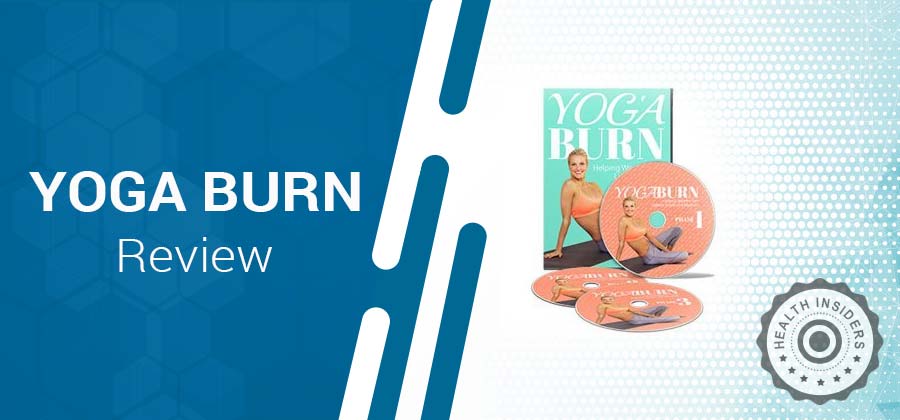 Yoga Burn Ingredients – The Breakdown
There are no ingredients in this product – only yoga. This 5000-year-old practice originated in India, and much later spread and became popular all over the world. People seek its health benefits which research supports, including physical conditioning, weight loss, flexibility, lowered stress and anxiety, stronger muscles, and a more robust immune system.
A study in Evidence-Based Complementary and Alternative Medicine concluded that yoga could lead to diverse physical, behavioral, and psychosocial effects and it could also be an effective weight-loss tool.
According to the International Journal of Yoga, it should be a complementary treatment in medical care in dealing with stress, anxiety, and depression.
How Does It Work? | The Science Behind Yoga Burn
This is a 12-week yoga program which applies the basic principles of stretching, strengthening, deep breathing, and often meditation. This helps improve your physical conditioning, burn calories, and nicely shape the body.
The International Journal of Preventive Medicine reported other health benefits of yoga, such as reducing stress and anxiety. According to International Journal of Yoga, yoga modulates the stress response. It may also enhance the health of cancer patients and improve autonomic function.
There are 3 phases in this program. The Foundation Flow helps you build a base in basic yoga moves and poses. In the Transitional Flow, you combine the moves you've learned into sequences that can tighten and tone your physique. The Mastery Flow builds on what you learned in phases 1 and 2 with unique sequences.
Yoga Burn Pros & Cons
Pros
Yoga Burn allows you to go at your own pace.
The program may help you get into good shape.
It might speed up your metabolism and burn fat.
This program could help you burn calories.
Yoga Burn is for beginner to advanced users.
Cons
There's no instructor live to correct your poses.
Users say the resistance band is not good quality.
Some people have complained that customer service is not helpful.
ALSO READ – Slimming Gummies Reviews and Resurge Reviews

People Also Ask - Questions and Answers
Yoga Burn Alternatives – Compare with Similar Items
| Brand | Price | Ingredients |
| --- | --- | --- |
| Yoga Burn | $37 + shipping | 12 weeks |
| Lifted | $30.17 | 28 days |
| Element: Beginner Level Yoga DVD | $10.02 | 3 beginner levels programs |
| 5-Day Yoga DVD | $14.47 | 5 days |
Most of these programs seem less involved than Yoga Burn, although it's hard to know without watching the recordings. Certainly, Yoga Burn is on the higher price end for these brands, but it's still quite affordable.
Is Yoga Burn Safe? – Warnings & Complaints
Yoga is a safe activity, and the program should carefully teach you how to do each move. However, there is no one physically there to correct your movement, which may increase the chances of having a light injury. There are no other real risks.
Yoga Burn Customer Reviews & Results – What Users Are Saying
There were numerous Yoga Burn reviews online, with differing opinions. There were quite a few people who said they got great benefits from the program, including better physical conditioning, lost weight, and more energy.
Other uses found it harder to keep up, and some had technical problems setting up the program. Some said customer service wasn't always that helpful.
Yoga Burn: Packages, Deals, Prices & Where to Buy It
You can purchase Yoga Burn on the manufacturer's official website only. You'll get the digital 12-week program, plus a resistance band to use during your workouts. Here are the prices:
Digital Plus Physical – $37 + shipping
Digital Plus Physical x 2 – $57 + shipping (2 complete physical collections)
The Bottom Line on Yoga Burn
Yoga Burn is a 12-week yoga program developed especially for women. It's a home-based program that you do by watching the digital sessions via Yoga Burn videos for 45 minutes 3 times a week. It teaches a series of yoga moves and sequences that can improve physical conditioning, speed up the metabolism, and burn calories. This is a reasonably-priced program.
The Yoga Burn reviews offered a number of different opinions about this product. Many users really did appreciate the program and said it helped them tremendously to lose weight and get in shape. Some customers weren't able to keep up the motivation to do it. There was some Yoga Burn negative reviews from users who had technical difficulties setting up the product, and customer service wasn't helpful.
Before you begin this program, go to your doctor and get medical approval. If you have an injury or serious joint pain, do not start Yoga Burn. If you experience discomfort while doing the sessions, stop and seek medical attention.
Is There Anything Else You Should Know About Yoga Burn?
Hopefully, Yoga Burn is the ideal program for you, and it's helping you to get in shape and burn those calories. If you're trying to improve your physical conditioning, there are other good methods you could add to your lifestyle. Here are some ideas:
Follow a diet very high in protein. This will help develop your muscle mass, and it could speed up your metabolism. It also makes you feel full for longer.
Drink a lot of water. Coldwater can raise the metabolism and burn more calories. In addition, water eliminates toxins from your body, suppresses hunger, and boosts immunity.
When you're trying to get in shape and it's new, pace yourself as this program suggests. Don't start out by exercising every day or for hours a day.
Set exercise and weight loss goals for yourself. Do not make the goals too lofty, or you'll burn out. Set small goals and work yourself up to bigger ones.