TestoFuel Overview
As you may have guessed, TestoFuel is a supplemental product that falls under the category of male enhancement pills. However, unlike some medications, TestoFuel is based on a natural formula that introduces specific vitamins, minerals, herbs, and amino acids into the male user's body, hoping that this combination of nutrients will help the body produce more accessible, natural testosterone.
---
TestoFuel Pros & Cons
What Are the Advantages of TestoFuel?
It boosts t-levels and muscle mass, enhancing bodybuilding abilities.
It improves sexual desire and reverses low sex drive.
It has ingredients that help the immune system.
Boosts energy and stamina
Helps to reduce body fat, particularly in the midsection
It boosts mood and motivation.
It improves self-esteem
What Are the Cons of TestoFuel?
Gelatin, a common allergen, is present.
It contains artificial colors.
It may contain an excessive amount of vitamin D3.
Some of the TestoFuel ingredients appear to be fillers.
---
How Does TestoFuel Function?
If TestoFuel is an effective anabolic support supplement, we can assume it works by increasing men's energy and physical stamina.
Advertisement
*All individuals are unique. Your results can and will vary.
This improves men's ability in the gym and aids in the burning of body fat. It is also claimed that increased testosterone levels can aid in mood elevation. There are even herbal ingredients in TestoFuel that may help with libido.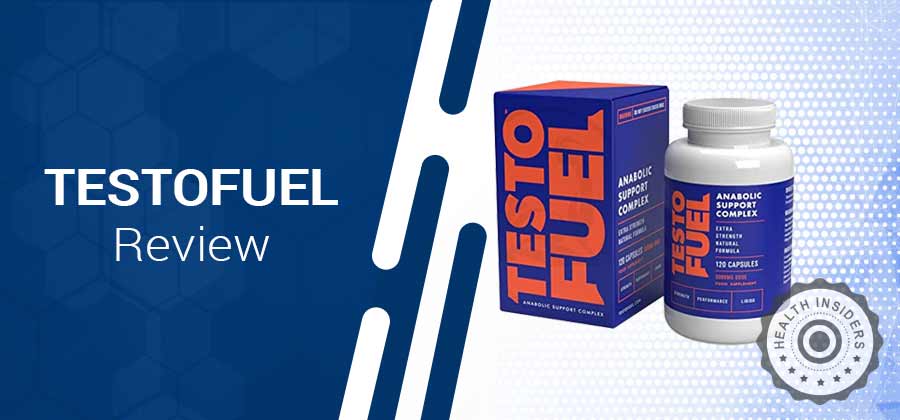 Who Is the TestoFuel Manufacturer?
The manufacturer of TestoFuel appears to be a company that takes its name from the product. TestoFuel also seems to be a company based in Leeds, United Kingdom.
The company refers to its product as an anabolic support complex, which appears to imply that it is a supplement designed to assist the body in producing more testosterone.
Advertisement
*All individuals are unique. Your results can and will vary.
What Constituents Are in TestoFuel?
TestoFuel is made up of all-natural ingredients. There is a combination of herbal extracts, vitamins, and minerals to help the male body produce more of its natural testosterone rather than introducing a source of hormones into the body. TestoFuel contains the following active ingredients:
Vitamin D3 – Some research suggests a link between vitamin D3 and testosterone levels in men. According to these studies, testosterone concentration is higher in men who have an adequate level of vitamin D3 compared to men who have a deficiency of it.
Vitamin K2 – SXR is an intranuclear receptor that vitamin K2 binds to. This specific bond, according to research, promotes the proliferation of particular genes in the body, which can lead to more testosterone activation signals.
Magnesium – Zinc and magnesium in combination can lower cortisol levels in the body, according to a double-blind study. Cortisol is a hormone that instructs the body to increase fat storage. As a result, magnesium may help you lose weight.
Asian Red Panax Ginseng – Asian Red Panax Ginseng has long been used in traditional Eastern medicine to improve mood and increase sexual arousal. However, modern research on this herb has yielded conflicting results.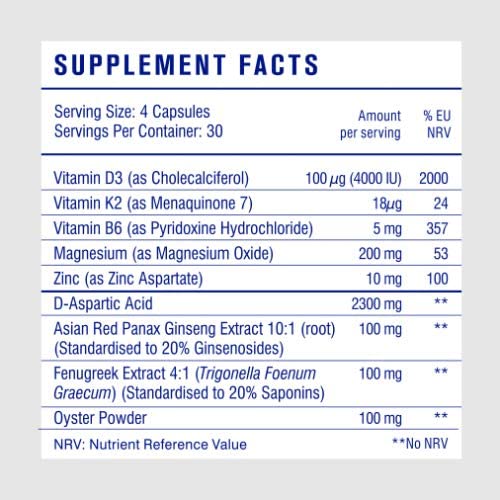 SEE ALSO – Prelox Review and Vitaflux Review
What Is the Scientific Basis for TestoFuel?
Some science backs up the claims made by TestoFuel's manufacturers about their product.
Advertisement
*All individuals are unique. Your results can and will vary.
It appears that the vitamin complex in it has evidence to support the claims that TestoFuel can boost testosterone. However, it should be noted that some of the herbal extracts in TestoFuel may be filler ingredients in the end, as there is conflicting scientific evidence regarding their efficacy in increasing testosterone production.
READ ALSO – Blue Rhino Pill Review and Ultracore Power Review
Benefits of TestoFuel
Stiff and toned muscles

As a result of my body's high protein absorption activity, my muscles gained weight and became stiffer. My body began to look chiseled very soon after my consumption, and I started to receive compliments on my shape. TestoFuel has been highly beneficial in maintaining my lean body and optimal internal functioning.

Increased libido

This is another magical transformation I witnessed with myself. I was feeling more drawn to sex. It was a fantastic feeling that also boosted my confidence. This, along with the fact that my testosterone levels increased significantly are just a few of the reasons I love TestoFuel so much.

Increased stamina

The supplement improves your metabolism and stamina levels. I could use this increased stamina to work out for more extended periods and lift heavier weights. This even assisted me in getting in shape. As I continued to take TestoFuel along with my daily diet, my body became even more capable of working for more extended periods without becoming exhausted.

Efficient regeneration

It is normal to feel tired and dizzy after a strenuous workout, making your future work out plans and schedules hazy. However, with regular consumption of TestoFuel, my body could renew the damaged cells and tissues even faster. This ensured that I never missed a session due to leg pain or a sore muscle. It aided me in remaining committed to my goal.
What Are Some of the Potential Side Effects of TestoFuel?
The supplement is made entirely of natural ingredients. As I've mentioned several times before, TestoFuel is entirely made of natural ingredients. This is a significant factor in making the supplement safe and legal to consume.
To date, no side effects have been reported by any of the pills' users. This means that it has no potential for causing harm to your body.
In comparison to other synthetic body enhancement supplements, TestoFuel is a fantastic natural alternative.
It is a popular choice among men all over the world for this reason, among many others.
Dosage of TestoFuel
In the case of such enhancing pills, it is generally advised to follow the manufacturer's instructions. Whereas other pills are recommended to be taken one or two times per day, the brand recommends that consumers take four tablets per day.
READ NEXT – Biogrowth Review and Magnum XT Review
TestoFuel Alternatives – Compare with Similar Items
| Brand | Price | Active Ingredients |
| --- | --- | --- |
| Max Performer | $69.00 | Horny goat weed, cordyceps, maca, red Korean ginseng, niacin, pantothenic acid |
| Performer 8 | $64.99 | Muira puama, KSM-66 ashwagandha, maca root extract, panax ginseng, horny goat weed |
| Vigor Male XLP | Unknown | Horny Goat Weed Extract, Tongkat Ali, Nettle Extract,L-Arginine |
| VigRX Plus | $69.95 | Muira puama bark extract, epimedium leaf extract, Asian red ginseng, damiana |
TestoFuel – Frequently Asked Questions
Q: Is TestoFuel safe to use?
A: TestoFuel is generally considered safe for healthy male users. Before using TestoFuel, consumers who are taking prescription medications should consult with a medical professional.
Q: What is the price of TestoFuel?
A: TestoFuel is a reasonably priced supplement that comes in a variety of packages. This item is available on the company's official website as well as Amazon.
Q: What Is the Best Way to Take TestoFuel?
A: The user is instructed to take one TestoFuel capsule four times a day for at least two months.
Q: Is TestoFuel offering a free trial or a refund policy?
A: There is no free trial, but you can get a refund if you return unopened TestoFuel supplies.
Q: How Does TestoFuel Differ From Other Male Enhancement Supplements?
A: While some ingredients in TestoFuel are common in male enhancement supplements, such as ginseng and zinc, others are a little more unusual.
Q: What Are the TestoFuel Side Effects?
A: Some customers have reported stomach upset as a result of taking TestoFuel.
Q: Is TestoFuel Worth the Money?
A: Although TestoFuel is one of the more unique male enhancement supplements on the market today, you should consult with your doctor before purchasing or beginning to use TestoFuel.
READ MORE – Quick Flow Male Enhancement Review and Ageless Male Tonight XL Review
What Do Customers Think of TestoFuel?
The majority of TestoFuel reviews on the official website are positive. Some people claim that they felt no difference while taking TestoFuel and that it causes stomach upset. Others argue that it performs as advertised.
With so many male enhancement supplements on the market today, it appears difficult to find "the precise one." As men age, their sexual performance naturally deteriorates, contributing to feelings of inadequacy or embarrassment. Male improved supplements should be based on four key factors: active ingredients, ability to sustain sexual strengths, enhance stimulation, better sexual desire, and backed by clinical studies.
Conclusion
TestoFuel is one of the markets truly elite natural testosterone boosters, with thousands of delighted clients worldwide. It offers everything you might want in a testosterone booster, including vital ingredients and a reasonable price.
YOU MAY ALSO LIKE – Savage Grow Plus Review and Gres Cacao Review