About Elevate Coffee
Elevate Coffee is called the "happiness beverage" that may also help users who intent to reduce weight, according to the product's manufacturer.
It's a dark roasted instant coffee. This so-called smart Colombian drink contains a blend of amino acids, choline, and others that might act as fat burners. Besides, Elevate Coffee promises to improve your focus, mental clarity, and mood as it contains a couple of nootropics.
It may also help those struggling with obesity[1] manage their weight. That is, it may increase a person's energy levels for effective workouts, reduce anxiety, curb food cravings, improve alertness, and reduce stress levels.
---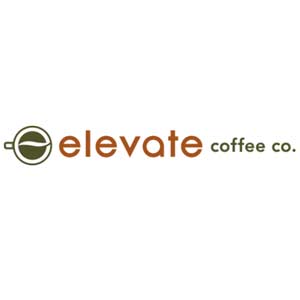 Buy on Walmart
Quick Facts & Specs
Elevate Coffee
Elevate Coffee is a weight-loss coffee that contains a combination of nootropics that claim to improve your focus, tranquilly, and mood.
Form:

Powder

Type:

Coffee

Benefit:

Might help improve mental clarity.

Brand:

Elevate

Uses:

Said to help improve mood and person's level of happiness.

Ingredients:

Green Coffee Bean Extract, Dark Roast Columbian Coffee, Kigelia Africana Extract, Organic Cocoa, L-Theanine

Price:

$55
Elevate Coffee Pros & Cons
Pros
May actively support weight loss
It may improve a person's physical activity by improving energy levels
Might help improve mental clarity
Said to help improve mood and person's level of happiness
Cons
Might have potential side effects liking feelings of jitteriness and headaches
Some people may not experience immediate changes in their weight
It seems to have too much of stimulating components
Some may find the taste not that appealing
---
How Does It Work | The Science Behind Elevate Coffee
Elevate Coffee contains a number of ingredients which may work to support different biological mechanisms in achieving weight loss. Some of the ingredients might play a role in preventing the formation of fat cells in the body in a process known as adipogenesis[2].
Others, including Green Coffee Bean Extract, might help support lipid degradation in the body. When more fat deposits in the body are converted into fuel for active energy supply, the long-term result could be weight loss.
Apart from weight loss, Elevate Coffee contains stimulating components that might keep the mind focused and relaxed.
Advertisement
*All individuals are unique. Your results can and will vary.
Elevate Coffee Ingredients – What to Look For
Ingredients in this instant coffee include;
Green Coffee Bean Extract – This extract is a very popular weight loss supplement, aso seen in our Maximum Slim review article, and said to have potential anti-obesity properties. In an article published in the Asian Pacific Journal of Tropical Medicine[3], this extract was considered to regulate lipid metabolism and adipogenesis which might help in lowering body fat accumulation.
Dark Roast Columbian Coffee – An article published in Molecular Nutrition Food Research[4] claims to have discovered that dark roast coffee beverages worked more effectively in reducing weight than light roast coffee. This was tied to the fact that dark roast contains N-methylpyridium ions as well as low chlorogenic acids.
Kigelia Africana Extract – May be important in this formulation due its anti-microbial, anti-inflammatory and anti-aging effects, according to an article in the Journal of National Products[5].
Organic Cocoa – Has flavonoids such as epicatechin, catechin and procynidins which may help with its antioxidant properties. While some studies claim that organic cocoa raises HDL, others claim it reduces HDL. In the journal of Antioxidants and Redox Signaling[6], one article mentions that fatty acids in cocoa might support LDL oxidation.
L-Theanine – Is an amino acid found in tea. It may promote relaxation effects in the body. This notion is backed in an article that appears in the Asia Pacific Journal of Clinical Nutrition[7], which concluded that L-Theanine increased alpha frequency band activity that in turn promoted relaxation of the mind without side effects such as drowsiness. This effect of alertness might also amplify, thanks to the amino acid components.
Elevate Coffee – Questions and Answers
Q: How to Use Elevate Coffee?
A: Using this product is quite easy. Take one level scoop of Elevate Coffee and mix with 4 to 8 ounces of hot/cold water or any other beverage of choice.
CAUTION: Stir well and drink. You can drink once or twice a day.
Q: Does Elevate Coffee Have Any Side Effects?
A: Due to its high stimulant content, this product may cause side effects such as increased heart rate, gas, headaches, nausea, upset stomach, and diarrhea.
Q: Can I Take Elevate Coffee If I Have A Health Condition?
A: Yes but after getting approval from your doctor.
WARNING: It is advisable to see your doctor before starting this supplement.
Advertisement
*All individuals are unique. Your results can and will vary.
Q: Does Elevate Coffee Work?
A: With scientific evidence for most of the ingredients, this product may actually work. However, most of the research was on animals or in a petri dish and not in humans or with the ingredients mixed in this formulation.
Q: What Is Elevate Coffee Work Moneyback Guarantee, Return & Refund Policy?
A: You get a 90% refund for returned goods within 30 days
Elevate Coffee Alternatives
Brand
Price
Active Ingredients
PhenQ
$69.95
Capsimax, calcium carbonate, chromium picolinate, caffeine, nopal, L-carnitine fumarate, lacys reset
Fit Affinity
$39 US
Raspberry ketone powder, green tea leaf, Garcinia Cambogia, carnitine
Tegreen
$31.03
Green tea
Phen375
$65.95
Caffeine Anhydrous, L-Carnitine,Citrus Aurantium,Chromium,
Cayenne Pepper
RazaLean
$69.95
Capsaicin, caffeine, kelp, apple cider vinegar, turmeric, arginine
Slimvance
$59.99
Moringa oleifera Leaf Extract, Curry (Murraya koenigii) Leaf Extract, Turmeric (Curcuma longa Root Extract)
Hydroxycut
$30.61
Vitamins A, D, and E, Biotin, folic acid
Is Elevate Coffee Safe? – Warnings & Complaints
This product is not to be used by children under the age of 18, pregnant and lactating women. Those under medication should consult their doctors before starting to use this product.

Elevate Coffee Customer Reviews & Results
Like in most products, there are some positive reviews and negative reviews for Elevate Coffee. Some customers claim it worked for them while others disapprove the product's effectiveness.
Elevate Coffee: Packages, Deals, Prices & Where to Buy It
This MLM product can be bought from the company's official website or online retail platforms. You can buy this product as;
Elevate Coffee (24 packs)- $55 or
Elevate Coffee tub- $55
The Bottom Line
Demand for weight loss supplements is always on the increase due to our unhealthy diets and sedentary lifestyle.
Advertisement
*All individuals are unique. Your results can and will vary.
What really makes dieting and exercising extremely hard to stick to is because they don't promise sure and immediate results, which is what makes people want additional support from weight loss supplements.
Elevate Coffee particularly claims to help improve a person's energy for increased physical activity, leading to weight loss support. It may also improve mental cognitive function.
However, these products come with a fair share of problems. It might attract a number of side effects like dependency, and in addition, it's not really a guarantee that you'll lose weight with it.
Since there are a number of such products in the market such as Purelife Keto, Slique Essence and ThermoFight X, you may want to do more research.
Is There Anything Else You Should Know About Elevate Coffee?
Elevate Coffee contains a number of stimulants which is why you are recommended to reduce your caffeine intake while using this product.
Failure to do so, you may experience even more severe side effects such as headaches, jitteriness, nervousness, and insomnia.
READ NEXT – Amsa Fast and Iaso Tea
Sources
Health Insiders relies on peer-reviewed studies, academic research institutions, and medical associations. We avoid using tertiary references. You can learn more about how we ensure our content is accurate and current by reading our editorial policy.
[1] An Evidence-Based Review of Fat Modifying Supplemental Weight Loss Products
[2] Adipogenesis
[3] Green coffee bean extract improves obesity by decreasing body fat in high-fat diet-induced obese mice
[4] Dark roast coffee is more effective than light roast coffee in reducing body weight, and in restoring red blood cell vitamin E and glutathione concentrations in healthy volunteers
[5] J. Nat. Prod. 2005, 68, 11, 1610–1614 Publication Date:October 28, 2005 https://doi.org/10.1021/np058046z
[6] David L. Katz, Kim Doughty, and Ather Ali.Antioxidants & Redox Signaling.Nov 2011.2779-2811.http://doi.org/10.1089/ars.2010.3697
[7] Nobre AC, Rao A, Owen GN. L-theanine, a natural constituent in tea, and its effect on mental state. Asia Pac J Clin Nutr. 2008;17 Suppl 1:167-8. PMID: 18296328.