About Formulyst Cream
According to the manufacturer, Formulyst cream visibly reclaims the youthful complexion you had when you were younger. It lifts, refines and smooths the appearance and tone of your facial skin. This formula is a blend of lipids and botanicals that has anti-aging properties. It should make the skin appear smooth and healthy-looking. The manufacturer also promises that this formula will firm and lift your skin and add a radiant glow to your appearance.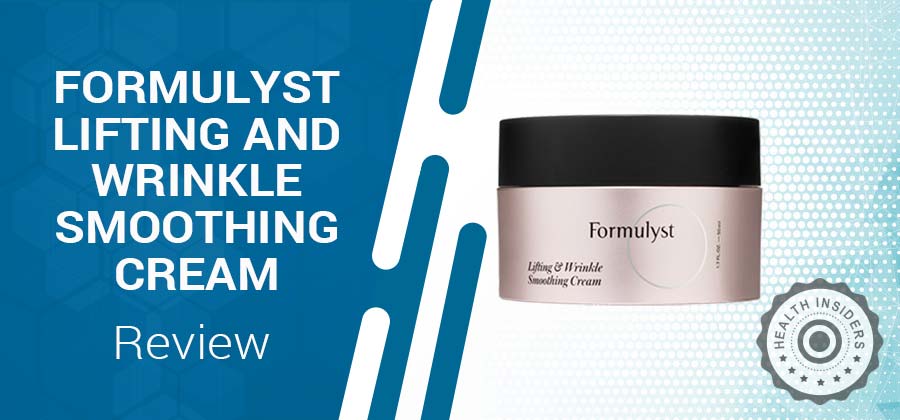 Formulyst Ingredients – The Breakdown
Moringa Oleifera Seed Oil – According to Lipids in Health and Disease, the fatty acid in Moringa Oleifera Oil is oleic acid which is used in cosmetics to remove dirt and cleanse the skin. It is used in cosmetics because it does not leave a greasy feel to the skin.
Evodia Ruteacarpa Fruit Extract – Is a dermatological agent and has been studied in Chinese Medicine and found to have anti-inflammatory and anti-infectious effects on the skin.
Paeonia Albiflora Root Extract – According to the International Journal of Cosmetic Science, this extract is used in cosmetics as a whitening agent to reduce hyperpigmentation of the skin.
Other inert ingredients: Water, Dimethicone, Cetearyl Alcohol, Caprylic/Capric Triglyceride, Glycerin, Propanediol, Sodium Acrylate/Sodium, Acryloyldimethyl Taurate Copolymer, Glyceryl Stearate, Gluconolactone, Oleic/Linoleic/Linolenic Polyglycerides, Polysilicone-11, Theobroma Cacao (Cocoa) Seed Butter, Butylene Glycol, Hydrogenated Phosphatidylcholine, Sodium Benzoate, Xanthan Gum, Tocopheryl Acetate, Butyrospermum Parkii (Shea) Butter, Pentylene Glycol, Sodium Hydroxide, Linoleic Acid, Phospholipids, Phytosterols, Squalane, Decyl Glucoside, Calcium Gluconate, Ceramide NP, Tocopherol.

How Does It Work? | The Science Behind Formulyst cream
This is a rich cream which includes a number of effective skin care ingredients. It's very high in antioxidants in substances like shea butter, tocopherol, and others. These repair damage to the skin barrier and protect it from future harm. They also have anti-aging benefits, helping to get rid of wrinkles.
The cream is high in anti-inflammatory agents which can lessen swelling and redness on the skin. It also has anti-bacterial properties which clean the skin of infectants.
Formulyst is a very hydrating formula replete in liquid which moisturizes the skin and eliminates dryness. It also goes under the skin and plumps it up, smoothing out wrinkles and fine lines.
There is some caffeine in this product in the cocoa, which improves circulation and gives the skin a healthy, radiant glow.

Formulyst cream Pros & Cons
Pros:
Anti-aging formula
May reduce the appearance of wrinkles and fine lines
Evens out skin tone
Reduces inflammation
Keeps skin hydrated
Cons:
You can only purchase it on the manufacturer's website
You could develop a skin allergy to one of the ingredients.
There are only reviews on the manufacturer's website.
SEE ALSO – Advanced Dermatology and Instantly Ageless

Consumer Questions and Answers
Q: How to Use Formylyst?
A: After cleaning your face, massage Formulyst cream into your skin.
Q: Is Formylyst a good brand?
A: Yes, Formulyst is a high-quality brand which rich, effective ingredients which can nourish and protect the skin.
Q: Does Formulyst test on animals?
A: There is no indication that the manufacturers of this product test on animals.
Q: What is recommended for extra dry and sensitive skin?
A: We've recommended Glé Skincare for Wrinkles as a solution for extremely dry skin before, but it's just as effective and gentle for your face.
Formulyst Cream Alternatives
| Brand | Price | Active Ingredients |
| --- | --- | --- |
| Glé Skincare for Wrinkles | $39.99 | Vitamin E, Algae Extract, Vitamin B3 and B5, Carthmus Tinctorius Seed Oil, Jojoba Seed Oil |
| StriVectin SD | $79 | NIA-114 Molecule, Hyaluronic Acid, Aloe Vera, Peptides |
| Crepe Erase | $49.95 | Coconut oil, Shea butter, Beeswax, Cassava |
| Chanique Cream | $103 | Collagen |
| LifeCell | $189 | Hyaluronic Acid, Retinol, Deanol, Ubiquinone |
| Lift Factor Plus | $79 | Aloe Vera, green tea, arginine |
| Musely | $30-$80 | Tretinoin, Hyaluronic Acid, Titanium Dioxide, Cucumber Extract |
| Miami MD | $49 | Progeline, Haloxyl, Matrixyl 3000, Eyeliss, Argireline, Acetyl Hexapeptide |
Formulyst Cream Customer Reviews
There are only customer reviews on the manufacturer's website. There are 18 reviews and every customer gave a 5-star review. Users were very happy with this product and found it very effective. However, it would be nice to be able to confirm this on other websites.
RELATED – SkinMedica HA5 and Cindy Crawford Meaningful Beauty

What does it cost and where can I buy it?
You can purchase this product at Formulyst.com in the US for $80.00. You can also buy it in the United Kingdom; just add 14.95 for shipping. There are no other sites that offer this product.
According to the manufacturer, if you are not satisfied, return the product for a full refund minus shipping. You must return it within 31 days of receiving the product by calling (888) 921-8458.

The Bottom Line
Formulyst is an organic anti-aging cream that provides rich benefits for the skin. It contains a high number of antioxidants that help to repair and protect the skin, as well as eliminate wrinkles and fine lines. This product is deeply hydrating, moisturizing the skin and getting rid of dryness. It's a high-quality product with enriching ingredients.
The Formulyst reviews mostly exist on the manufacturer's official website, and they are all 5-star reviews. Users seemed to be very happy with the benefits of this cream and said it removed lines and wrinkles and made them look younger. However, we would have liked to see reviews on other websites to confirm these opinions.
There is a chance that you could end up with a skin reaction to one of the ingredients. If this happens, do not continue using the product. It's a good idea to go to a dermatologist before using a new skin product to make sure it's suitable for you.
READ NEXT – Juvederm and Boots No.7