If you search for workout routines that can help you lose weight, you'll be overwhelmed with the many options available. In the midst of these different workout programs, one stands out: Leslie Sansone's.
Ever stumbled upon the name "Leslie Sansone" in your search? Leslie is an expert who believes people can walk their way to a healthy weight and life. For those who've explored further, terms like "Leslie Sansone 20 minute walk," "Leslie Sansone walk away the pounds", or "Leslie Sansone 3 mile walk" might ring a bell.
But what exactly is the buzz about her videos, programs, and workout routines?
This Leslie Sansone review tries to understand how Leslie's workouts work and whether it is an effective weight loss program for most. Let's get right to it!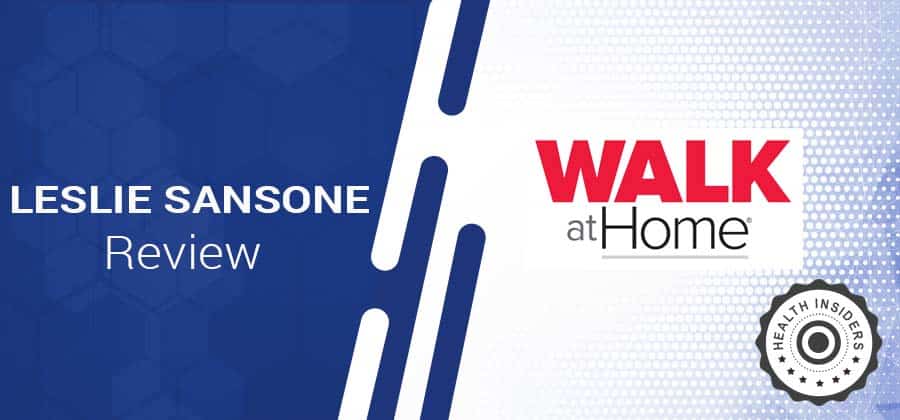 About the Brand
Leslie Sansone is a prominent figure in the fitness industry, best recognized for her innovative Walk At Home program. She has made a name for herself by highlighting the advantages of walking to keep one's weight in check and maintain good health.
Originating from classes in a church basement, Leslie Sansone's brand now claims to be one of the finest fitness guides globally. Over the years, Leslie Sansone has released numerous publications and videos, with the Leslie Sansone YouTube channel hosting a variety of program sessions.
Some of the top-selling products under the Leslie Sansone brand include the "Leslie Sansone 3 mile walk" and "Leslie Sansone's Ultimate 5 Day Walk Plan." The brand has produced over 100 DVDs becoming a household name for many seeking a unique and effective approach to fitness.
With such widespread popularity and numerous products under its name, one might wonder: does the Leslie Sansone brand truly deliver on its fitness promises? Read further to find out.
Who Is Leslie Sansone?
Leslie Sansone is a fitness expert certified by the American College of Sports Medicine and the creator of the "Walk at Home" program.
Over the years, she has garnered acclaim for her simple yet effective, walking-based exercise routines, notably the "Leslie Sansone Walk Away the pounds" series.
Her approach prioritizes accessibility, allowing individuals of varying fitness levels to participate from the comfort of their homes. With a series of videos, she has carved a niche in the fitness world by promoting walking as a foundational and versatile form of exercise.
Quick Facts & Specs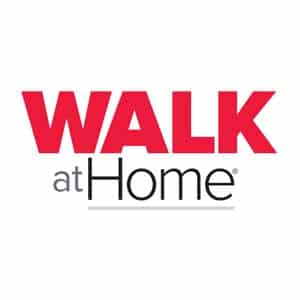 Buy on Amazon
Advertisement
*All individuals are unique. Your results can and will vary.
Leslie Sansone is a renowned fitness instructor best known for her Walk at Home exercise programs, which combine walking-based aerobic exercises with strength training.
Profession:

Fitness Instructor

Type:

Aerobic Exercise Pioneer

Benefit:

It may improve muscle tone, aid weight loss, and boost mood.

Brand:

Walk at Home

Used For:

Aerobic workouts, at-home fitness, weight loss, muscle toning, and overall health improvement

Active Programs:

Walk at Home, Walk Away the Pounds, 5K with a Twist, and several others

Number of Serving Per each Container:

Price:

Varies based on the program

Phone & Address:

(724) 658-1400, 2801 Wilmington Rd New Castle, PA 16105-1251
Pros And Cons

Leslie Sansone's Walk at Home program allows you to exercise right in the comfort of your own home, eliminating the need for costly gym memberships or extensive workout spaces.
Her programs cater to all fitness levels, whether a beginner or seasoned exerciser.
Walking-based exercises are generally easier on the joints compared to high-impact workouts, making them suitable for people with certain physical limitations.
Many of her routines do not require specialized equipment, making it budget-friendly.
Leslie Sansone provides clear instructions throughout her videos, ensuring participants understand each movement.

Advanced fitness enthusiasts might find some of her routines less challenging.
While she incorporates toning moves, the primary focus remains cardio, which might not be ideal for those seeking strength training.
The core of the program is walking, which might feel repetitive to some users over time.
Most of her programs are available as videos, requiring a digital device and possibly an internet connection.
People with specific health concerns or injuries may find walking-based exercises unsuitable.
Unlike personalized training sessions, her programs offer limited flexibility to tailor the workout to individual needs.
Solely relying on her program without incorporating other exercises might not provide a well-rounded fitness regimen.
Some movements, like kicks or sidesteps, might not be feasible for everyone, especially those with mobility challenges.
How Does the Leslie Sansone Program Work?
Leslie Sansone's program, popularly known as the "Walk at Home" series, revolves around walking-based exercises designed for indoor settings.
Rooted in simplicity, the core of her program is walking in place, but she infuses it with various steps like side steps, knee lifts, and kicks. This provides a full-body workout without the need for specialized equipment or a lot of space.
Her walking workouts have varying lengths and intensities, such as the "Leslie Sansone 3 mile" program, which corresponds to a more extended, higher-intensity workout. It seamlessly melds standard walking maneuvers with additional elements like sidesteps and kicks. This fusion not only amplifies calorie expenditure but also targets a variety of muscle groups.
Sansone integrates arm movements and light resistance workouts to augment the cardiovascular aspect, offering a well-rounded fitness experience. This adaptability ensures that her exercises cater to diverse fitness thresholds.
The health benefits of walking are widespread. The Centers for Disease Control and Prevention (CDC)[1] have highlighted the merits of walking in enhancing cardiovascular health, reinforcing bone density, and improving balance.
Additionally, the Canadian Medical Association Journal[1] has noted that physical exercise can directly correlate with overall health status.
Thus, Sansone's strategy exemplifies how consistent, uncomplicated activities can yield significant health dividends.
How to Use Leslie Sansone's Programs
Using Leslie Sansone's Walk at Home program is relatively straightforward. Here's a detailed explanation of how to use her program:
Choose the Right Program for Your Level: Leslie Sansone offers workouts varying from 1 mile to 5 miles. As a beginner, you might want to start with her 1-mile walk and then progressively move to longer routines as your stamina and fitness level increase.
Space: While one of the selling points of Sansone's program is that it doesn't require a lot of space (like an outdoor track or large gym), ensures you have enough room to move forward, backwards, and side-to-side comfortably.
Footwear: It's essential to wear comfortable athletic shoes that provide good support, as you'll be walking in place, stepping side-to-side, and occasionally incorporating light jogging or kicks.
Follow Along with the Video: Play the chosen Leslie Sansone workout video. She will guide you through each movement, starting with a warm-up, transitioning into the main workout, and concluding with a cooldown. Listen to her cues about when to change movements, when to intensify, and when to take it easy.
Incorporate Arm Movements: Leslie often integrates arm exercises simultaneously with the walking steps to enhance calorie burn and provide a full-body workout. Ensure you're moving your arms as directed.
Stay Hydrated: As with any workout, keep water nearby and take short breaks to hydrate.
Consistency for best results: Try to be consistent. Aim for a routine that fits your daily schedule or several times a week.
Check out Her Other Resources: If you're wondering "what is Leslie Sansone doing now," or "what happened to Leslie Sansone in 2022," you can check her official website or social media channels. She often releases new workouts, tips, and health advice, keeping her community engaged and motivated.
Listen to Your Body: If a movement feels too challenging, modify it to suit your comfort level. Leslie's programs are adaptable, so make the workout fit your needs.
How Much Does Leslie Sansone Cost?
Leslie Sansone's fitness programs are available in various formats, each priced differently to cater to diverse needs.
1. DVDs:
If you prefer physical copies, you can purchase Leslie Sansone's DVDs from retailers like Target and Amazon. The cost of these DVDs varies based on the content and number of workouts included. A single DVD workout costs around $28.95, while a 3-disc workout set costs $49.97.
2. Walk at Home App:
For those who prefer a digital approach, the Walk At Home program is also accessible via their dedicated app. The app boasts a multitude of features:
A monthly calendar of workouts to guide users through their fitness journey.
The Walk at Home Library which boasts hundreds of full-length workouts, exclusive content, and special edits.
As for the subscription model:
Advertisement
*All individuals are unique. Your results can and will vary.
Monthly Subscription: Priced at $6.99/month, it offers flexibility for users who might not want a long-term commitment.
Yearly Subscription: The yearly subscription offers a comprehensive experience at $69.99/year for those committed to their fitness journey.
Customer Reviews Of Leslie Sansone
Leslie Sansone's Walk at Home program has received varied user feedback.
Here's a glimpse into what some of them are saying:
Decent DVD
light exercise – especially useful for those just starting. I wouldnt buy again – but for what it is – it worth the purchase, as long as your expectations are relatively low and you can get item for a good price. –
Amazon Customer
DO NOT Buy this

Waste of money. so slow. Its like walk at home for grannies. The people in the video were so out of shape, completely UN – motivating. If I could I would give this NO stars. Save your money and walk in place staring at a brick wall. –Amazon Customer
Motivating for unfit people
Leslie Sansone's 'walking' DVDs are generally good for people who are not very fit and who want to do exercise without exertion. Following this programme will allow you to burn calories, exercise your limbs (especially your legs) and work out your heart. The content is very much the same for all the DVDs, with the same small range of movements, same pep talk, the same catch phrases, the same fake laughs, the same false gushing. This DVD has a mile more (or a mile less) than the other DVDs in the series, the participants wear different coloured clothes, and the soundtrack in the background is a different one. If you have one of the DVDs, you don't really need the others. If you don't have one yet, it doesn't matter much which one you pick. You may find it very motivating, like I did, until I grew tired of the fake laughs and screechy voice.- CatsAndBooks
Awesome workout
This is an awesome workout. You will work up a good sweat doing this one. On days when I don't feel like working out, I pop this DVD in and it gets me motivated. The 12 minute 2nd mile really gets you going. Some days I use hand weights, some days I don't but I feel like I'm getting a great workout either way. I have the Radio Remixes 3 mile walk and I hardly work up a sweat doing that workout.

I've been doing this workout for 2 weeks and at the end of the session, my legs still feel wobbly and I really feel like I've burned some calories and accomplished something. The set is really attractive and I like the fact that the walkers are not all model thin. During the walk a headline pops up by three of the walkers telling you how much weight they have lost with walking and that's really motivating. If they can lose that much just walking, then so can I! Absolutely love this workout – my favorite! – Sharon
Final Verdict
Several considerations arise when evaluating Leslie Sansone's Walk at Home fitness programs.
While we can't ignore the accessibility and convenience of an indoor walking routine, there are pertinent questions about the program's modern relevance. Are these routines keeping pace with contemporary fitness research and trends? Given the dynamism of the fitness landscape, this concern is valid.
Advertisement
*All individuals are unique. Your results can and will vary.
Additionally, there's a broader debate in fitness circles about the efficacy of indoor versus outdoor exercises[3]. Walking outdoors brings added advantages of fresh air and sunlight, both of which have numerous documented health benefits.
In essence, is walking within the confines of your living room comparable to the holistic experience of an outdoor stroll?
We strongly support fitness approaches that are based on research and have received consistent positive feedback from users. Although Leslie Sansones programs have their advantages, it's crucial to find an exercise routine that is specifically tailored to your requirements.
For example if your main objective is weight loss it is important to explore possibilities and consider programs that include more than walking, such as Beyond Body, which includes personalized meals and fitness plans in a customized book. Always prioritize a program that aligns with your goals has research backing it up and provides a well rounded fitness experience.
Frequently Asked Questions
Q: How does Leslie Sansone's Walk at Home Program work?
A: Leslie Sansone's Walk at Home program promotes walking as an easily accessible form of exercise. The approach is based on walking in place, allowing participants to engage in physical activity without requiring ample space.
Q: Is Leslie Sansone's Program suitable for beginners?
A: Yes, Leslie Sansone's workouts are crafted to be adaptable for all fitness levels, from beginners to those more advanced.
Q: What equipment do I need for Leslie Sansone's Workouts?
A: Most of Leslie Sansone's routines require minimal or no equipment. Occasionally, she incorporates light resistance tools, but many of her workouts rely solely on body weight.
Q: Where can I purchase Leslie Sansone's DVDs?
A: Leslie Sansone's DVDs are available at Target, Amazon, and other retail outlets. Prices may vary depending on the specific DVD or workout set.
Q: Is there an Online Platform for Leslie Sansone's Program?
A: Yes, there is a Walk at Home app, which offers a plethora of workouts, exclusive content, and special edits. The app provides monthly and yearly subscription options for accessing the content.
Q: How much does Leslie Sansone's Program cost?
A: Costs vary based on the medium. Individual DVDs cost around $28.95, while a 3-disc workout set costs $49.97. The Walk at Home app offers monthly subscriptions at $6.99/month and yearly subscriptions at $69.99/year.
Q: How long are the workouts typically?
A: Leslie Sansone's workouts can vary in length. However, many of her programs are in 'mile' increments, with a "3 mile walk" typically lasting about 45 minutes.
Q: Can I do Leslie Sansone's workouts if I have physical limitations?
A: While her workouts are low-impact and designed to be accessible, we recommend consulting with a healthcare or fitness professional before starting any new exercise regimen, especially if you have health concerns or physical limitations.
Q: How often should I do Leslie Sansone's workouts for optimal results?
A: For best results, follow a consistent routine, aiming for at least 30 minutes of moderate-intensity exercise most days of the week. However, individual goals and fitness levels may adjust this recommendation.
Where To Buy Leslie Sansone?
You can BUY it directly from the Amazon