What are Nuubu Detox Patches?
Nuubu Detox Patches are foot pads that use the transdermal method to remove toxins from your body and promote other health benefits. It include ingredients which may help remove odors, decrease stress and improve mood, reduce brain fog, decrease muscle pain, lift fatigue, and improve sleep quality. This practice comes from Japanese medicine originally.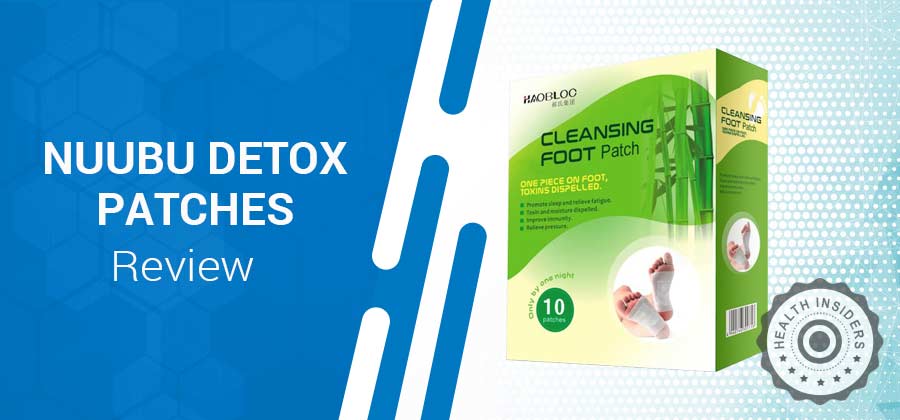 Nuubu Detox Patches – Quick Facts & Specs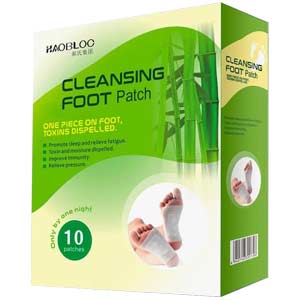 Buy on Offcial Website
Nuubu is a revolutionary detox foot patch that can greatly enhance the sense of health you experience. Nuubu supports the body's natural way of removing toxins through active sweat glands.
Features:

All-Natural Method Based on Traditional Japanese Principles

Form:

Foot Pads

Type:

Detoxing Foot Pads

Benefit:

Detoxes the Body, Removes Odors, Lessens Stress, Promotes Well-Being, Decreases Brain Fog, Soothes Muscle Discomfort, Helps with Sleep, Diminishes Fatigue

Brand:

Nuubu

Price:

$17.95*

Used For:

Helps with sleep, diminishes fatigue, promotes well-being, decreases brain fog

Active Ingredients:

Loquat Leaf, Bamboo Vinegar, Dextrin, Wood Vinegar, Vitamin C, Tourmaline, Anion, Houttuynia Cordata Thunb
Pros & Cons Of Nuubu Detox Patches

They may remove toxins from your body
Nuubu Detox Patches could enhance general well-being
This product might decrease your stress levels
Nuubu Detox Patches may reduce brain fog
They could soothe muscle pain and discomfort

You can only get a refund on unused, unopened products
There are ingredients that could lead to skin irritation in some people
The odor of Nuubu Detox Patches can be unpleasant
How Do Nuubu Detox Patches Work?
You apply the patches to your feet at night, and while you sleep the ingredients may work to draw out toxins in the body, including heavy metals and waste products. This leaves a dark stain on the pads indicating toxins removed.
This might improve general bodily functioning and provide other benefits like decreased stress, improved metabolism, enriched circulation, and eased muscle pain. According to the Mayo Clinic, no studies show scientifically that these products work the way they claim [1].
An article in Science-Based Medicine indicates that the liver and kidneys are all we need to detox the body [2].
What Are the Ingredients in Nuubu Detox Patches?
These are some of the primary active ingredients in Nuubu Detox Patches:
Vitamin C – Vitamin C is a powerful antioxidant which can repair damage in the body and boost the immune system. It may play a role in treating some illnesses and diseases. An article in the Indian Journal of Clinical Biochemistry discussed Vitamin C in the cure and prevention of disease [3].
Tourmaline – This is a rich mineral which includes iron, potassium, magnesium, and other elements. It's often cut into a gemstone and worn, and it's thought to remove impurities and soothe and calm the body. A paper in the Journal of Geosciences discussed studies conducted on tourmaline through time [4].
Bamboo Vinegar – This is an organic liquid which results from the process of bamboo charcoal production. It promotes detoxification in the body along with the liver and improves circulation. A study in PLOS ONE found that bamboo vinegar decreases inflammation and eliminates toxins from the body [5].
Loquat Leaf – These comes from the loquat fruit plant and are rich in nutrients. They provide health benefits including decreased inflammation, energy production, and strengthened immunity. A review in the International Journal of Molecular Science discussed the biological activities of extracts from loquat [6].
How Does Nuubu Detox Patches Keto Rate?
| Feature | Rating | Comments |
| --- | --- | --- |
| Ingredients | 9 | Good collection of organic Nuubu Detox Patches ingredients with no harmful additives |
| Safety | 7 | Some users may develop Nuubu Detox Patches side effects like skin irritation. |
| Benefits | 6 | Great proposed benefits but there is no research on the effectiveness of this method |
Where to Buy Nuubu Detox Patches?
A: You can buy Nuubu Detox Patches from the manufacturer's official website, and from a number of other online and offline retailers. On the official site, there is a promotion right now where you can get 70% off. The Nuubu Detox Patches price list is as follows for boxes of 10 pads:
1 Box – $17.95v
2 Boxes – $33.96
3 Boxes – $45.96
4 Boxes – $53.96
How Does Nuubu Detox Patches Compare with Other Brands?
Brand
Price
Ingredients
Benefits
Return Policy
RevivaSole
$15.80
Lavender, Ginger, Green Tea, Rose, Wormwood
Detoxes, Sooths, Relaxes Muscles, Eases Stress, Relaxes Muscles, Improves Sleep
30-Day Return Policy
RtopR Wormwood Health Foot Patch
$22.20
Bamboo Vinegar, Tourmaline, Conchiolin Powder, Platycodon Grandiflorum Extract, Lavandula Angustifolia
Improves Circulation, Decreases Fatigue, Relieves Foot and Nerve Pain, Enhances Sleep, Sharpens Focus and Clarity
30-Day Return Policy
Zerty Natural Foot Detox Pads
$13.45
Bamboo Vinegar, Ginger, Mugwort Leaf Extract
Boosts Metabolism, Improves Circulation, Improves Sleep, Decreases Leg Pain, Promotes Weight Loss
14-Day Return Policy
Kinomegumi – Ashirira – Foot Relax Sheet Titanium
$20.15
Natural Bamboo Sap
Removes Toxins, Improves Circulation, Promotes Sleep, Purifies the Body,
Enhances Skin
14-Day Return Policy
Biawily Cleaning Detox Foot Pads
$19.99
Bamboo Vinegar, Ascorbic Acid, Ginger, Bellflower, Artemisia Argyi
Detoxes the Body, Removes Impurities, Improves Metabolism and Circulation,
Decreases Inflammation
30-Day Return Policy
Final Verdict
Nuubu Detox Patches are foot pads which include a selection of potent Nuubu Detox Patches ingredients. They offer benefits like decreasing stress, removing toxins from the body, promoting well-being, eliminating muscle discomfort, improving sleep quality, and others. There is no research as of yet confirming the benefits of foot pads.
In general, the reviews on Nuubu Detox Patches offered a range of opinions. There were quite a few people who said they got great relaxation and other health benefits from the product, while others experienced no changes. Several people said they had uncomfortable side effects like a burning or irritation.
Nuubu Detox Patches may lead to a skin reaction in some users, and in some cases the fumes can lead to dizziness. If you experience any unpleasant symptoms, stop using it immediately. Consider seeing a dermatologist or podiatrist before using the product to make sure it's suitable for you.
Nuubu Detox Patches – Frequently Asked Questions
Q: How do you use Nuubu Detox Patches?
A: Before you go to bed, take one of the patches and apply it to the middle of your foot, with the soft side facing your skin. Apply the other patch either to the other foot or somewhere else on your body you want to treat.
Leave them on for 6-8 hours (while you sleep) and then peel them off and carefully wash your feet. You can do this every night.
Q: What is the Nuubu Detox Patches return policy?
A: The manufacturer has a 30-day satisfaction guarantee for unused and unopened products. If you're not happy with the item, contact the company for instructions and then send it back within 30 days of the day you received the product. You should get a full refund.
Q: Who is the manufacturer of Nuubu Detox Patches?
A: The manufacturer is a company called Nuubu Detox Patches, founded in 1990. They produce detox foot patches for health and wellness based on the principles of Japanese medicine, and they have offices all over the globe.
Q: Do Nuubu Detox Patches work?
A: As of yet, there is no research confirming the efficacy and benefits of detox foot pads. According to the Nuubu Detox Patches review posts, they seems to work well for some while not at all for others.
Q: What sets Nuubu Detox Patches apart from the competition?
A: There are a number of products on the market which are quite similar to this one. The only thing that sets it apart is their unique collection of Nuubu Detox Patches ingredients.
Q: What do the customers think of Nuubu Detox Patches?
A: There were a variety of opinions in the Nuubu Detox Patches reviews. A number of users said they got great calming and detoxing benefits. There were also customers who said they got few results, and several had a skin reaction or other Nuubu Detox Patches side effects.
Where To Buy Nuubu Detox Patches
You can BUY it directly from the Official Website