About Progenex Burn
Progenex Burn is a supplement meant to help you lose weight and burn more fat or appear more toned in athletics. The product claims to speed up your metabolism and help put your body into a fat-burning state and causes you to burn more calories than usual each day.
The supplement is designed to increase your body's resting metabolic rate while shifting energy utilization from glycogen to fat stores. It looks and behaves like the Pop Rocks candy of past decades.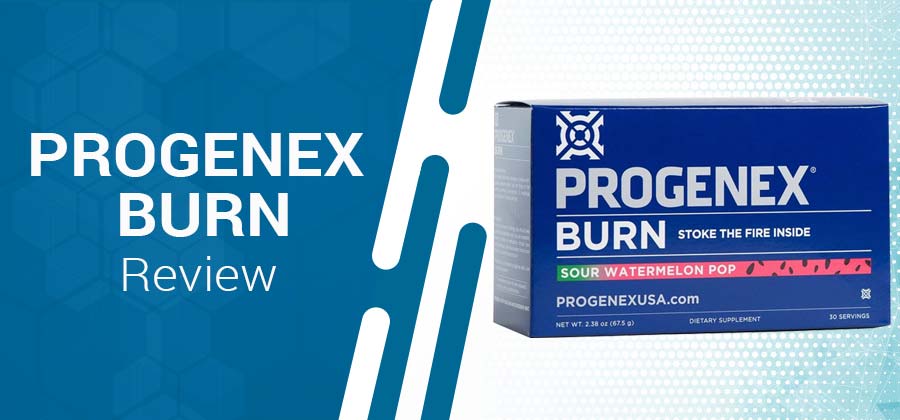 Progenex Burn Ingredients – What to Look For?
Dihydrocapsiates is a naturally-occurring compound which is derived from sweet peppers. It's also referred to as C-19. The substance is supposed to put the body into thermogenesis, where you burn fat at a more rapid rate than usual. Research confirms that there is such a thermogenic effect from ingesting this substance, but the effect is fairly small.
How Does It Work | The Science Behind Progenex Burn
The product works because the main ingredient initiates a state of thermogenesis in the body. Research shows that thermogenesis helps your body burn more calories however, reported weight loss is minimal[2] if at all.
The
manufacturer's website
claims that this substance has been shown in "50 research publications to effectively increase fat oxidation, shift the body's energy utilization from carbohydrates to fat, reduce anaerobic respiration in favor of aerobic respiration, stimulates thermogenic, and, ultimately, help users lean out and burn fat."
Progenex Burn Pros & Cons
Pros
The product improves your athletic endurance.
It speeds up your metabolism and helps you burn fat.
It allows you to use fat as energy to help you appear leaner.
The supplement causes you to burn more calories each day.
Cons
The first ingredient is cane sugar (each packet contains 2 grams or ½ teaspoon of sugar)
Many users won't like the sensation of popping on their tongue.
The product may cause mild side effects like digestive upset due to the lactose (milk sugar).
Some users don't like the sour fruit-like taste.
It contains milk, rice syrup, coconut, which are common allergens.
Consumer Questions and Answers
Progenex Burn Alternatives
| Brand | Price | Active Ingredients |
| --- | --- | --- |
| Burn TS | $59.95 | Green tea, caffeine, Garcinia Mangostana, chromium |
| PhenQ | $69.95 | Capsimax, calcium carbonate, chromium picolinate, caffeine, nopal, L-carnitine fumarate, lacys reset |
| Fit Affinity | $39 US | Raspberry ketone powder, green tea leaf, Garcinia Cambogia, carnitine |
| RazaLean | $69.95 | Capsaicin, caffeine, kelp, apple cider vinegar, turmeric, arginine |
| Tegreen | $31.03 | Green tea |
| Phen375 | $65.95 | Caffeine Anhydrous, L-Carnitine, Citrus Aurantium, Chromium, Cayenne Pepper |
| Trimtone Natural Fat Burner For Women | $49.95 | Green Tea, Green Coffee, Caffeine, Glucomannan, Grains of Paradise |
Progenex Burn is one of the cheaper weight-loss supplement brands on the market. However, in terms of ingredients, it's completely unique. You'd have to try it to see if you're one of the 60% or so that find this effective.
Is Progenex Burn Safe? – Warnings & Complaints
This supplement appears to be perfectly safe. There were no complaints from customers that related to the safety of the product, and the supplement has no reported warnings.
Progenex Burn Customer Reviews & Results
The majority of users who reviewed this product were very happy with it. They claim that it helped them burn fat and lose weight, and it improved their athletic stamina.
About a third of reviewers found the product to be totally useless for them. Other complaints included that the supplement is often out of stock, had a bad taste, burns your throat, didn't work for weight-loss or athletic performance and that the popping was annoying.
Progenex Burn: Packages, Deals, Prices & Where to Buy It
You can purchase the product on the official website for $24.95. It's also for sale from other online retailers, for a similar price.
The Bottom Line
The customer review for this product was quite mixed. The majority of customers reported that they were very happy with this product. Some users claimed that they lost fat and dropped weight fast, and they were really pleased with these results. Many also felt it improved their exercise endurance and motivation.
About a third of reviewers weren't happy with this product at all. Many said it had no effect on them. Others complained that they didn't like the pop-rock concept and that it was unpleasant. The sour watermelon flavor wasn't for everyone.
There are no particular health warnings about this product, but before you begin taking a new supplement such as Nutravesta ProVen, Hydroxycut, and Lipozene including this product it's always a good idea to get medical approval from your physician.
Is There Anything Else You Should Know About Progenex Burn?
Progenex Burn may well be a great supplement for you, which allows you to lose weight you want to get rid of and improve your exercise endurance. However, you can't stay on a supplement forever. It's important to learn how to follow a healthy lifestyle so you can stay well in the long run.
Follow a healthy diet rich in fruits, vegetables, fish and lean (or no) meats, which provides plenty of vitamins and minerals.
Naturally, you should exercise/work out several times a week to keep up your endurance. Choose activities that get your heart rate going.
Drink plenty of water every day. Water is incredibly healthy and essential for your system. Avoid sugary beverages like soft drinks that have no nutritional value.
Avoid junk food filled with empty calories like chips and ice cream.