About Beauxi Cellulite Cream
Beauxi Cellulite Cream is an organic product which aims to eliminate cellulite on your body. In addition, it gets rid of fat cells and may help you lose weight. This cream firms and tones the skin and improves the texture. It also deeply moisturizes the skin.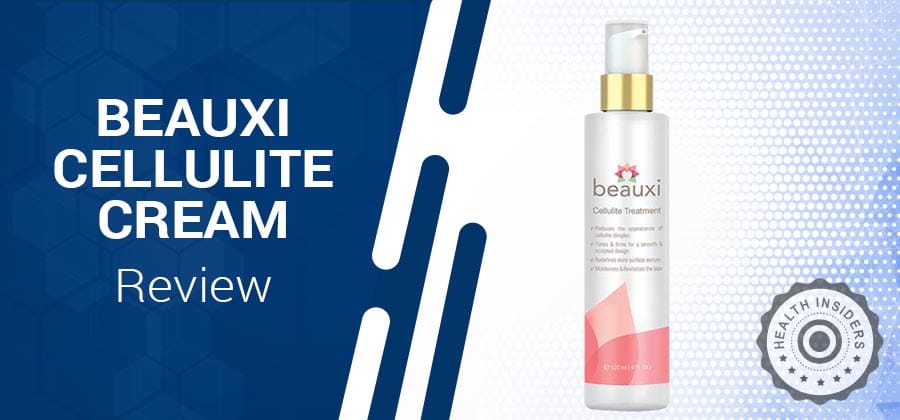 Beauxi Cellulite Cream Ingredients – What to Look For
Here are the primary active ingredients in Beauxi Cellulite Treatment Cream.
Squalane – This substance comes from fish oils, especially shark liver oil. It contains a lot of moisture which can hydrate the skin. It's a natural antioxidant which can repair damage to the skin. A chapter in Advances in Food and Nutrition Research looked at the biological importance and application of squalane.
Quinoa Seed Extract – It's rich in Vitamin B, which may lighten areas of pigmentation on the skin. It's also capable of initiating the production of collagen, which firms the skin and smooths out cellulite. An article published in the International Journal of Scientific Development and Research examined quinoa as a potential ingredient in cosmetics.
Hyaluronic Acid – This is a sugar molecule which exists naturally all over the body, but largely in the skin. It can hold a huge amount of liquid. This moisture goes under the skin and provides volume. This smooths out cellulite. A study in the Journal of Clinical and Aesthetic Dermatology found that this substance is highly effective at eliminating lines and wrinkles.
How Does It Work? | The Science Behind Beauxi Cellulite Cream
Beauxi Cellulite Cream contains some very hydrating ingredients. The moisture goes under the skin and provides volume, getting rid of pimples and other marks on the skin. It also eliminates dry skin and redness.
Beauxi Cellulite Cream also includes substances which are high in antioxidants, in order to repair damage to the skin. There are anti-inflammatory agents which can lessen swelling and redness on the skin.
Quinoa delivers additional collagen, which replaces some that diminishes over the years. This makes the skin firmer and more elastic, smoothing out lines and cellulite.
Beauxi Cellulite Cream may also help to burn fat cells off the body, which can further assist in getting rid of cellulite.
Beauxi Cellulite Cream Pros & Cons
Pros
Beauxi Cellulite Treatment Cream could eliminate cellulite.
It may deeply moisturize and soften the skin.
This cream might tone and firm the skin.
The product may redefine the surface of the skin.
It could help get rid of fat.
Cons
This is an expensive product.
You can have an allergic reaction to an ingredient.
There are only a few key active ingredients.
Customer Questions and Answers
Beauxi Cellulite Cream Alternatives
| Brand | Price | Active Ingredients |
| --- | --- | --- |
| Beauxi Cellulite Cream | $40 | Squalane from Olives, Hyaluronic Acid, Quinoa Seed Extract |
| Life's Butter Anti-Cellulite Cream | $39.99 | L-Carnitine, Nelumbo nucifera Leaf Extract, Chondrus crispus Extract, Coconut Extract and Lemon Extract |
| Skinny Cream Cellulite Reduction | $31.49 | Vitamin E, Dimethicone, L-Carnitine, Raspberry Ketones, Coffee Bean Extract, Retinal Palmitate |
| Nu Skin ageLOC Dermatic Effects | $41.32 | Quinoa Seed, Coconut Ester, Aloe, Sodium Hyaluronate, Squalane, Echinacea, Algae Extract |
| Finulite AM & PM Cellulite Cream | $49.95 | Coffee Seed Oil, Beeswax, Lemon Balm, Camomile, Lemon Peel Extract, Rosemary Oil, Gotu Kola |
| Honeydew EcoHot Natural Skin Tightening Cream | $13.95 | Aloe, Lavender, White Camphor, Mango Fruit Extract, Spearmint, Rosemary Oil, Pine Needle, Grapefruit Extract |
| InstaNatural Crepe Firming Cream | $40 | Caffeine, Glycolic Acid, Hyaluronic Acid, Salicylic Acid, Beeswax, Jojoba Esters |
| Sol De Janeiro Brazilian Bum Bum Cream | $45 | Guarana, Brazil Nut, Coconut Oil, Acai Oil, Guayusa, Capuacu Butter |
| Reduxcell Body Slimming Caffeine Gel | $24.90 | 2 Types of Caffeine |
| Clarins Body Fit Anti-Cellulite Contouring Expert | $92 | Caffeine, Menthol, Sunflower Seed Oil, Glycerin, Tocopherol, Cydonia Oblonga Leaf Extract, Celosia Cristata Flower Extract |
Although Beauxi Cellulite Cream is a little expensive, it's actually an average price for the market. Each of these cellulite creams has a unique collection of ingredients, including Beauxi Cellulite Cream. The list of substances is short compared to some of the other brands.
Is Beauxi Cellulite Cream Safe? – Warnings & Complaints
This is a safe product that uses natural ingredients. It's only unsafe to people who have an allergy to one of the ingredients. You should see a dermatologist before using this cream to make sure it's suitable for you.
Beauxi Cellulite Cream Customer Reviews & Results
The Beauxi Cellulite Cream reviews were quite mediocre. About half of the customers liked the product and found it effective at removing cellulite. The other half felt that this product wasn't useful and was a waste of money. A few users had skin reactions.
Beauxi Cellulite Cream: Packages, Deals, Prices & Where to Buy It
You can buy Beauxi Cellulite Cream on the manufacturer's official website and on Amazon. Beauxi Cellulite Cream Amazon is currently unavailable. On the official site, it costs $49.
The Bottom Line
Beauxi Cellulite Cream is an organic product which promised to burn fat from your body and eliminate the appearance of cellulite. This cream deeply hydrates the skin, providing moisture and smoothing out lines and dimples. It also firms and tones the skin. This is a high-quality product which is somewhat expensive.
The Beauxi Cellulite reviews for this product weren't great. About half of the users liked the cream and said it was very beneficial for their skin and for eliminating cellulite. The rest of the customers found the product ineffective or got some kind of skin rash from using it.
If you do end up with a skin reaction, stop using the product immediately and see a dermatologist if you think it's necessary. It's a good idea to go to a doctor before using a new cream to make sure it's suitable for your skin.
Is There Anything Else You Should Know About Beauxi Cellulite Cream?
We hope that Beauxi Cellulite Cream is the perfect cream for you and that it functions as it should eliminate your cellulite. There are some lifestyle choices you can make which will increase your chances of getting rid of cellulite. Here are some suggestions [2]:
Use a tanning product to darken your skin as this could lessen the appearance of cellulite. Never lie out in the sun itself as it can damage your skin.
Cut down on fatty and oily foods which can add to your cellulite. Eat raw foods and fibre and try to lose a few pounds as this can help get rid of cellulite.
Exercise regularly, especially in the areas where you have cellulite. This will tone the muscles and make it less visible.
Try a retinol serum in addition to your regular cream. The antioxidants will repair damage to the skin.