About Joyelle Derma Cream
Joyelle Derma Cream is an organic anti-aging cream marketed to improve the appearance of fine lines and wrinkles. The main marketing claim for this product is attaining "youthful" appearing skin.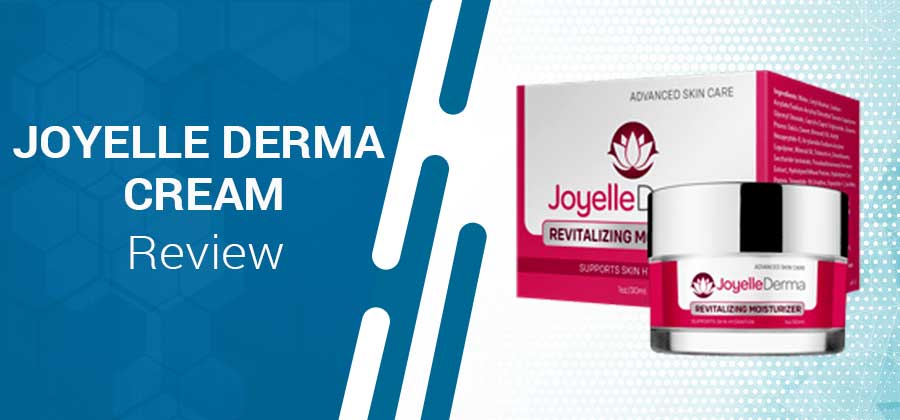 Joyelle Derma Cream Ingredients – What to Look For?
The only ingredient listed on any of the product websites is peptides.
What are peptides?
This ingredient is comprised of chains of amino acids that are incorporated in collagen formation.
How Does It Work | Learn The Science Behind This Product
Other than moisturizing properties, there is little to be said regarding the anti-aging properties as the ingredients listed may be helpful in collagen production; however, minimal anti-aging properties.
Pros & Cons
Pros
Moisturizing properties and hydrating properties
Cons
Cost – The product is highly priced.
Limited availability worldwide; limited to US residents only as of now
Limited evidence regarding anti-aging claims
FAQ - Consumer Questions and Answers
Alternatives
| Brand | Price | Active Ingredients |
| --- | --- | --- |
| Joyelle Derma Cream | $89.02 | Peptides |
| DermaSet | $99.00 | Hyaluronic Acid, Apple Stem Cells, Sea Fennel Stem Cells, Argireline Extract |
| Plexaderm | $59.95 | Titanium Dioxide, Acetyl hexapeptide-8, hydrolyzed rice protein |
| LifeCell | $189 | Hyaluronic Acid, Retinol, Deanol, Ubiquinone |
| DermaSet 3D Rollerball Eye Serum | $39 | Hyaluronic acid, kinetin triple peptide compound, caffeine barley extract |
| Miami MD | $49 | Progeline, Haloxyl, Matrixyl 3000, Eyeliss, Argireline, Acetyl Hexapeptide |
| Musely Spot Rx | $30-$80 | Tretinoin, Hyaluronic Acid, Titanium Dioxide, Cucumber Extract |
Joyelle Derma Cream: Packages, Deals, Prices & Where to Buy It
You can only purchase this product by first signing up for the 14-day trial, for which you pay a small shipping fee.
At that point, you'll get and be charged for a bottle a month until you cancel the subscription. The price of a bottle of the product is $89.92.
NOTE: This cream is not available from any other online retailer.
The Bottom Line
It may provide the benefit of a moisturizer; however, based on the list of ingredients and paucity of reviews and scientific evidence behind the product line there is a limited benefit of this product as an anti-aging cream.
Caution with use in those with dry, sensitive and/or acne-prone skin or history of allergic contact dermatitis or eczema as this topical may lead to further irritation and rashes.