What is NooCube?
Focus is more important than intelligence, and that is because when you can't concentrate, accomplishing any task becomes difficult.
Proper cognitive function comes with a healthy brain, which means your diet should be able to consistently supply the necessary nutrients needed, some of which include certain amino acids, vitamins, and minerals such as Zinc, Calcium, and Magnesium.
NooCube is a highly potent blend of nootropics that has been designed to support mental focus, and memory, and increase a person's brain processing speed. It also improves a person's learning ability, boosts concentration, and increases cognitive function.
This product uses hand-picked ingredients that work quickly and allows you to enter the realm of mental clarity faster.
Precisely in 30 minutes after taking the capsules, where your mental awareness amplifies, setting you into a more productive state of mind.
The company 'Wolfson Berg Limited' behind NooCube nootropic supplement has a well-established website with lots of information and contacts.
---
QUICK FACTS
Buy on Website
Quick Facts & Specs
NooCube
Noocube Brain Productivity Supplement is a powerful blend of nootropics meant to improve mental attention, memory, and brain processing speed.
Form:

Capsule

Type:

Supplement

Benefit:

Stimulates focused energy, enhance memory, increase cognitive functions, promotes all-day productivity, enhances creativity

Phone & Address:

+1 (207) 530 8152

Brand:

NooCube

Uses:

Supports cognitive functions, promotes all-day mental energy, improves memory-related functions

Price:

$59.99*

Active Ingredients:

Astragalus extract, oat straw, L-Tyrosine, bacopa monnieri, L-Theanine, alpha GPC
NooCube Pros & Cons
Pros
Might improve brain function
Said to support memory
Said to strengthen a person's ability to multitask
Could improve an individual's ability to communicate effectively
Cons
It is only available online
The results might vary with different users
People who are on medication are advised to consult with their doctor first.
It may not be recommended for pregnant and nursing women
---
How Does NooCube Work? | The Science
Designed by neuroscientists, this cognitive support supplement uses pure and safe components derived from decades of research.
Its potency is in the ingredients, which work synergistically to support memory and mental clarity.
In particular, an ingredient such as Alpha-glycerylphosphorylcholine boosts brain activity and strongly supports brain function, while Oat Straw and L-Tyrosine may increase alertness and levels of dopamine that improves mood, respectively.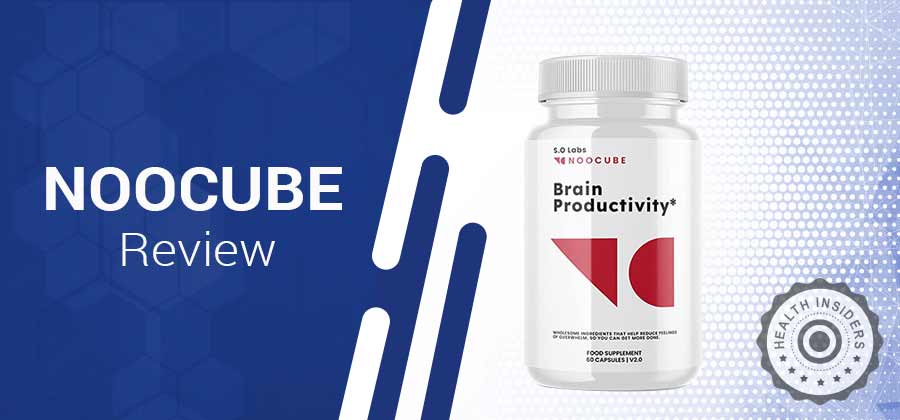 NooCube Ingredients – The Breakdown
Unlike other memory enhancement supplements, NooCube blends different nootropics into one potent formulation that has the ability to help you push past factors that affect cognitive function. The featured ingredients include:
Bacopa Monnieri – A common ingredient in most memory supplements, Bacopa has been listed as one of the most popular Ayurvedic medicines. A study appearing in the Evidence-Based Complementary and Alternative Medicine journal suggests a recommended dose of Bacopa might improve cognitive function.
Alpha GPC – Findings posted in the Journal of Sports Nutrition indicates this ingredient might support both physical and mental performance. Although the evidence is weak, this constituent was associated with increased endurance in athletes, and with the secretion of growth hormone.
Cat's Claw – According to the producer, their investigation on Cat's Claw brain health benefits comes from its antioxidant properties which have been shown to improve cognitive performance.
Huperzine-A – different lab tests by Chinese doctors seem to conclude Huperzine A may be a potent alternative medication for cognitive impairment in animal models (source).
L-Tyrosine & L-Theanine – in particular, L-Theanine is a green tea extract and it may offer relaxation properties after exercise. L-Tyrosine, on the other hand, plays a role in the production of dopamine. Both are neurotransmitters in the brain and lab findings hint that they can improve cognitive performance (source).
Oat Straw – pointed out by the manufacturer to raise the levels of alpha-2 waves that are often prevalent during periods of alertness (source).
SEE ALSO – 1MD B12 Reviews
NooCube – Frequently Asked Questions
Q: How To Take NooCube?
A: The officially recommended dosage for NooCube is 2 capsules per day, preferably taken in the morning. However, depending on a person's response they can take up to 3 but not more than 4 capsules per day. Because everyone has distinct neurochemistry, the effects may vary between each person.
Q: How Long Does NooCube Take To Work?
A: Most people will start to experience the benefits of NooCube within 30-45 minutes of taking it.
Q: How Long Do The Effects Last?
A: The effects of the cognitive brain booster supplements will last approximately 8-10 hours.
Q: How Many Capsules/Servings Are in a Bottle?
A: Each bottle of NooCube contains 60 capsules. Based on a recommended serving size of 2 capsules per day, each bottle contains 30 servings.
Q: How Much Does NooCube Cost?
A: A bottle retails at $39.99 after a discount of $15 on the NooCube Website.
We strongly recommend not choosing NooCube Amazon, NooCube Walmart, or any other site for any only prefer NooCube website purchase.
Q: Does NooCube Have Any Side Effects?
A: All of the ingredients in NooCube are clinically backed and have been shown to be safe with no side effects. Safety was the manufacturer's priority when creating NooCube, and the formula uses only premium, clinically backed ingredients.
Q: Can I Take NooCube If I Have A Health Condition?
A: People who are under prescription medication or have any diagnosed condition are strongly advised to consult with a doctor before using NooCube.
Q: Can I Take NooCube With The Prescription Medication?
A: If you are currently taking any prescription medication we strongly advise you to speak to your doctor or health practitioner to see whether you should use NooCube Brain Supplement.
Q: Does NooCube Brain Productivity Have Caffeine?
A: Noocube does not contain caffeine.
Q: Does NooCube Work?
A: All of the clinical studies on ingredients indicate they can improve cognitive health, which means the product actually works.
Q: What Is NooCube Money-back Guarantee, Return & Refund Policy?
A: The producer offers a 30-day money-back guarantee and allows the return of goods for a refund for any reason within 14 days after order delivery.
Is NooCube Safe? – Warnings & Complaints
Yes. NooCube nutritional supplement uses a blend of safe-to-consume nootropics. However, people with health issues who are taking medication are not advised to begin the regimen. Every ingredient has undergone rigorous safety checks and they haven't used an ingredient that isn't supported by research and numerous studies. All the clinical studies referred to in the NooCube ingredients section are cited below, and you can also see more evidence of these studies and others on their research page here.
NooCube: Packages, Deals, Prices & Where To Buy It
This product comes in packages of 3, 2, and 1 bottle.
3 BOTTLES + 3 FREE (360 capsules) with a Money Back Guarantee. Retail: $449.94 | Savings: $269.95 = $179.99.
2 BOTTLES + 1 FREE (180 capsules) with a Money Back Guarantee. Retail: $224.97 | Savings: $104.98 = $119.99.
1 BOTTLE (60 capsules) with a Money Back Guarantee. Retail: $74.99 | Savings: $15.00 = $59.99.
NooCube Alternatives
Its alternatives include Natrol Cognium, Genbrain, and Neuriva. The detail that gives NooCube an all-natural brain supplement an advantage over other cognitive enhancement products is that all of its ingredients are clinically supported.
NooCube Customer Reviews & Results
Here are some of the NooCube Brain Productivity Supplement Pills Reviews – See What Users Are Saying!
1. "NooCube has become part of my routine and it's amazing how it has boosted my productivity. I definitely thank whoever came up with the idea." – Brian V.
2. "I did not expect this supplement to work that fast. I ordered it to help me boost my processing speed and it is doing a pretty good job." – Mark P.
3. Noocube "Helped me focus all day at work. Made my work feel easier." – Jeffrey P.
4. "This is the first supplement that works as advertised." – Jason & Marie J.
NooCube Review – The Bottom Line
Incorporating brain-supporting foods such as collards and kale as well as nutrients such as folate and vitamin K is a great way to slow cognitive decline.
However, the reason why nootropics such as NooCube nootropic stand to be more preferable in support of a cognitive function is that it has superior nutrients that have brain enhancement properties. Besides the studies pointing to the potency of its ingredients, the supplement is popular and has lots of feedback from users.
In summary, compared to other options such as Relief Factor Calm, Cognifen and Vito Brain, it's clear that NooCube Brain Productivity formula has more to offer in terms of cognitive support and is worth a try.
Is There Anything Else You Should Know About NooCube?
The manufacturer recommends that first-time users should not take this supplement with any other stimulant when starting. Nonetheless, some people have consumed the product in combination with other stimulants with no reported issues.
The producer highlights that over 124,000 people and counting have benefited from this supplement.

SOURCES
Health Insiders relies on peer-reviewed studies, academic research institutions, and medical associations. We avoid using tertiary references. You can learn more about how we ensure our content is accurate and current by reading our editorial policy.
[1] De Moreno, J. (2003): 'Cognitive improvement in mild to moderate Alzheimer's dementia after treatment with the acetylcholine precursor choline alfoscerate: a multicenter, double-blind, randomized, placebo-controlled trial'. Clinical Therapeutics, 2003 Jan;25(1):178-93, PMID: 12637119
[2] Di Perri, R., Coppola, G., Ambrosio, LA., Grasso, A., Puca, FM., and Rizzo, M. (1991): 'A multicentre trial to evaluate the efficacy and tolerability of alpha-glycerylphosphorylcholine versus cytosine diphosphocholine in patients with vascular dementia'. Journal of International Medical Research, 1991 Jul-Aug;19(4):330-41. PMID: 1916007
[3] Sun, QQ., Xu, SS., Pan, JL., Guo, HM., and Cao, WQ. (1999): 'huperzine-A capsules enhance memory and learning performance in 34 pairs of matched adolescent students'. Zhongguo Yao Li Xue Bao. Acta Pharmacologica Sinica, 1999 JUl;20(7):601-3, PMID: 10678121
[4] Xu, SS., Gao, ZX., Weng, Z., Du, ZM., Xu, WA., Yang, JS., Zhang, ML., Tong, ZH., Fang, YS., and Chai, XS. (1995): 'Efficacy of tablet huperzine-A on memory, cognition, and behaviour in Alzheimer's disease'. Zhongguo Yao Li Xue Bao. Acta Pharmacologica Sinica, 1995 Sep;16(5):391-5, PMID: 8701750
[5] Morgan, A., and Stevens, J. (2010): 'Does Bacopa monnieri improve memory performance in older persons? Results of a randomized, placebo-controlled, double-blind trial'. Journal of Alternative and Complementary Medicine, 2010 JUl;16(7):753-9. doi: 10.1089/acm.2009.0342, PMID: 20590480
[6] Roodenrys, S., Booth, D., Bulzomi, S., Phipps, A., Micallef, C., and Smoker, J. (2002): 'Chronic effects of Brahmi (Bacopa monnieri) on human memory'. Neuropsychopharmacology: Official Publication of the American College of Neuropsychopharmacology, 2002 Aug;27(2):279-81, PMID: 12093601
[7] Calabrese, C., Gregory, WL., Leo, M., Kraemer, D., Bone, K., and Oken, B. (2008): 'effects of a standardized Bacopa monnieri extract on cognitive performance, anxiety, and depression in the elderly: a randomized, double-blind, placebo-controlled trial'. Journal of Alternative and Complementary Medicine, 2008 Jul;14(6):707-13. doi: 10.1089/acm.2008.0018, PMID 18611150
[8] Kennedy, DO., Jackson, PA., Forster, J., Khan, J., Grothe, T., Perrinjaquet-Moccetti, T., and Haskell-Ramsay, CF. (2015): 'Acute effects of wild green-oat (Avena sativa) extract on cognitive function in middle-aged adults: A double-blind, placebo-controlled, within-subjects trial'. Nutritional Neuroscience, 2015 Nov 30, PMID: 26618715
[9] Berry, NM., Robinson, MJ., Bryan, J., Buckley, JD., Murphy, KJ., and Howe, PR. (2011): 'Acute effects of an Avena sativa herb extract on responses to the Stroop Color-Word test'. Journal of Alternative and Complementary Medicine, 2011 Jul;17(7):635-7. doi: 10.1089/acm.2010.0450, PMID: 21711204 Park, SK., Jung, IC., Lee, WK., Lee, YS., Park, HK,, Go, HJ., Kim, K., Lim, NK., Hong, JT., Ly, SY., Rho, SS. (2011): 'A combination of green tea extract and l-theanine improves memory and attention in subjects with mild cognitive impairment: a double-blind placebo-controlled study'. Journal of Medicinal Food, 2011 Apr;14(4):334-43. doi: 10.1089/jmf.2009.1374. Epub 2011 Feb 8, PMID: 21303262
[10] Steenburgen, L., Sellaro, R., Hommel, B., and Colzato, LS. (2015): 'Tyrosine promotes cognitive flexibility: evidence from proactive vs. reactive control during task switching performance'. Neuropsychologia, 2015 Mar;69:50-5. doi: 10.1016/j.neuropsychologia.2015.01.022. Epub 2015 Jan 16. PMID: 25598314