Going on a weight loss journey can be a deeply personal endeavor filled with questions, hurdles, and hopes. For many, entering a clinic and committing time and money is a big deal. But sadly most of these clinics do not deliver on their promises, quoting individual differences as the culprit.
One weight loss clinic that has become increasingly popular over the years is the Svelte Clinic in Orlando. This clinic promises to help enrollees lose weight in an incredibly short time.
But are these promises true? And is the Svelte Weight Loss clinic reliable? This review aims to shed some light on this.
Join us as we explore the Svelte Clinic weight loss program, where we take into consideration the features, benefits, drawbacks, and cost of joining.
Let's get right into it!
What Is Svelte Weight Loss?
Svelte Weight Loss is a specialized clinic offering medically supervised weight-management programs. The clinic emphasizes a multifaceted approach to weight loss, focusing on aspects such as nutrition, physical exercise, environment, and inner feelings.
Svelte Medical Weight Loss aims to provide personalized programs tailored to individual needs. This way it aims to help individuals meet their body weight goals.
Through its approach—personalization, coaching, diet, and exercise, Svelte strives to reduce weight and promote a balanced lifestyle for its clients.
Svelte Weight Loss – Quick Facts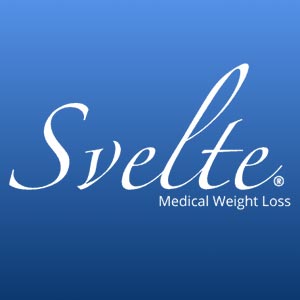 Buy on Amazon
Svelte Weight Loss is a medically supervised program designed to aid individuals in their weight loss and management journey.
Form:

Program

Type:

Weight Management

Brand:

Svelte

Benefit:

Aids in systematic weight reduction, offers personalized plans following an understanding of personal weight dynamics, and emphasizes exercise, diet, environment, and mental health.

Phone & Address:

317) 662-2322, 499 Evernia Street, Apt 303 West Palm Beach, FL 33401

Uses:

Assists in targeted weight loss, promotes healthy lifestyle choices, and offers personalized weight management solutions.
Pros And Cons

Personalized, medically supervised weight-management programs to cater to individual needs.
Emphasizes a holistic approach considering nutrition, physical exercise, environment, and emotional well-being.
Direct consultation at clinics ensures face-to-face interaction and personalized advice.

Clinics are region-specific, limiting accessibility for people outside of the Orlando area.
The program's cost can be on the higher side for some individuals.
The specifics of supplements or injections used in the program are not detailed, leading to potential transparency concerns.
Lack of widespread scientific research specifically connecting Svelte Weight Loss to weight loss outcomes.
About the Brand
Svelte Weight Loss program operates under the umbrella of its parent brand, Svelte. The Svelte Clinic was established by Dr. Richard Brigg in Orlando about 13 years ago following his struggle with obesity.
As a recognized name in the health industry, Svelte prides itself on helping people lose weight through specialized, medically supervised clinics and programs. Their approach focuses on optimizing the patient's diet, physical activity, environment, and inner beliefs.
Advertisement
*All individuals are unique. Your results can and will vary.
Beyond its weight-management clinics, the brand offers supplements to address diverse needs. The Svelte Protein Drink Weight Loss is one of their standout offerings.
They also offer other programs like the SvelteMD w/ Prescription Appetite Suppressant and the SvelteOTC All Natural Weight Loss Program.
How Does Svelte Weight Loss Work?
We sought to understand how the Svelte Weight Loss Progam works. Here's what we discovered:
Insulin-Centric Approach:
Ever notice how after a carb-loaded meal, you're hungry again in no time? That's because whenever we eat, our pancreas releases insulin to manage the sugar in our bloodstream.
Foods heavy in carbs make our insulin levels spike, tricking our bodies into storing fat and making our blood sugar go on a rollercoaster. This imbalance often leaves us feeling hungry all over again, and we're back snacking.
But when the insulin levels remain steady our bodies can burn fat more efficiently[1] and keep our blood sugar in check. Svelte clinic aims to give diet plans that keep insulin levels steady and avoid spikes.
The Metabolism Makeover:
Quick snacks and processed goodies have made our bodies pro at burning sugar. It's like our default energy source. But here's the twist: this often results in what's coined as "rebound hunger"—those annoying hunger pangs a couple of hours post-meal.
Svelte therefore aims to help clients recalibrate their systems, urging the body to use fat as fuel instead of just sugar.
The Svelte Signature Support:
No two bodies are identical. That's why Svelte doesn't believe in one-size-fits-all. They craft meal plans tailored for each individual, unlocking your body's fat-burning magic.
But they don't just stop there. To give you an edge, they bring in weekly B12 and fat burner shots to control your insulin levels. They also include oral fat burners, appetite suppressants, and some supplements to ensure your cells are performing their best.
What stands out in the Svelte Weight Loss program is its all-encompassing perspective, which harmoniously combines nutrition, physical activity, environmental influences, and emotional well-being.
Various studies, such as those found in the National Center for Biotechnology Information[2], the Permanente Journal[3], and the Journal of Obesity & Weight Loss Therapy[4], indicate that comprehensive weight loss programs can be effective.
While there's general evidence supporting the benefits of weight loss programs, Svelte keeps its unique treatments a secret (like their supplements or injections). Since we don't know what's in them, we cannot categorically say it is safe or back them with scientific proof.
Advertisement
*All individuals are unique. Your results can and will vary.
Ingredients
Svelte Weight Loss does not disclose specific supplements and injections they use. However, they focus on personalized nutrition after an initial consultation. In most cases, medically-guided weight loss programs might incorporate:
Meal Replacements – Typically featuring a balanced blend of necessary vitamins, minerals, and other vital nutrients, meal replacements play a pivotal role in many weight management strategies.
A study in the Yale Journal of Biology and Medicine[5] shows that these essential nutrients are fundamental in maintaining proper nourishment, especially when following a calorie-restricted regimen.
Dr. Emily Martin, an expert in nutrition, mentioned, "Structured meal replacements offer a convenient method to regulate caloric consumption while ensuring essential nutrients aren't overlooked."
Dietary Supplements – The National Institute of Health[6] states that dietary supplements can encompass a range of active ingredients. Elements such as green tea extract, garcinia cambogia, and fish oil are frequently mentioned.
Each of these has specific benefits. Green tea extract is often associated with boosting metabolism[7], garcinia cambogia is reputed for its appetite control properties[8], and fish oil provides essential fatty acids that might be scarce in a restrictive diet.
Dr. Hannah Clarke, a nutritional researcher, noted, "When chosen thoughtfully and paired with a balanced lifestyle, dietary supplements can support metabolic rates, manage hunger, and enhance the overall weight reduction process."
Appetite Suppressants – Drawing from findings in the MDPI Nutrients Journal[7], it's understood that there are specifically prescribed appetite suppressants designed to effectively regulate hunger pangs.
These suppressants curb spontaneous cravings thereby helping individuals adher more consistently to their chosen dietary plans. This can make their weight loss journey more successful.
Dr. Lucas Graham, a recognized figure in obesity research, remarked, "Appetite suppressants, with medical guidance, can serve as aids in establishing healthy eating habits, navigating initial dietary hurdles, and reaching weight loss objectives."
Advertisement
*All individuals are unique. Your results can and will vary.
Other Natural Components – As documented in the International Journal of Molecular Sciences[8], an array of natural ingredients, encompassing select herbs, dietary fibers, and probiotics, find their place in weight management strategies.
These elements not only play a role in bolstering digestive health but also aid in optimizing metabolic functions.
Dr. Sarah Foster, an expert on natural medicine, shared, "Natural elements, such as green tea or fibers like psyllium, can enhance metabolic activity and foster feelings of fullness. Embracing these elements provides a holistic avenue for weight management."
Steps for Getting into the Svelte Weight Loss Program
Book an introductory session at a Svelte Weight Loss facility.
Participate in a health evaluation to customize the approach based on personal requirements.
Obtain a tailored weight management roadmap, encompassing dietary suggestions, fitness guidelines, and potential supplement or injection options.
Schedule routine visits to the center for progress tracking and possible modification of the plan.
Remain consistent with the set guidelines, spanning diet, physical activity, and any recommended interventions.
Access and refer to the online materials provided for further understanding and reinforcement.
Maintain open communication with the facility about any hurdles or questions, ensuring the approach remains aligned with individual needs.
How Much Does Svelte Weight Loss Cost?
The cost of Svelte Weight Loss varies depending on the program and specific needs. Here's a breakdown of the pricing based on recent findings:
Initial Evaluation, Injection, and Supplement: $260 (One-time cost)
Weekly Program Fee: $75 (Ongoing, approximately $300 per month)
SvelteMD with Prescription Appetite Suppressant: Starts at $299
SvelteOTC All Natural Weight Loss Program: Starts at $150
Restart SvelteMD (for returning clients): $199.
It's essential to note that prices can vary based on location and any ongoing promotions. Always check with the clinic directly for the most accurate pricing.
Customer Reviews Of Svelte Weight Loss
Below are genuine feedback and testimonials from individuals who have tried Svelte Weight Loss
Don't do it!
I purchased this diet after watching the YouTube video. I am on day 3. I have not lost any weight. This diet has to be the worst I have ever been on, and I have been on many! For the 2 week plan, it cost me £200 for the ingredients. It is hard work, and bulky. It takes up nearly all the fridge. The amount of spinach you are supposed to consume is off the richter scale. It does not fit in with family life in any way shape or form. Don't do it!
– Janet Brown (Verified Purchase)
I ordered the product svelte online, and I just one week I have managed to lose almost 7 pounds. You have strictly follow the diet, and exercise and I walk and run at least 4 to 5 days a week. Really great product and would recommend to anyone.
– Marisel Medina (Verified Purchase)
Editor's Verdict
The Svelte Weight Loss program has been helping people lose weight for over a decade. They claim to have assisted clients in achieving their weight loss goals through a combination of diet, exercise, mindset and coaching.
However there are a drawbacks to consider when it comes to the Svelte weight loss program. One of the concerns is its accessibility. With a few clinics located in Orlando individuals residing in states may find it challenging to benefit from this program. Additionally it's important to note that the program can be quite expensive with enrollees spending over $300 per month.
Furthermore transparency is another area where the Svelte clinic falls short. They choose not to disclose information about the supplements and injections they incorporate into their program.
Before choosing the Svelte Weight Loss program you need to consider both the advantages and disadvantages and also what you feel you need in a weight loss program.
Svelte Weight Loss – Frequently Asked Questions
Q: How Does Svelte Weight Loss Work?
A: Svelte Weight Loss operates by offering personalized, medically supervised weight-management programs that encompass various aspects of health, including nutrition, physical exercise, environment, and inner feelings.
Q: Is Svelte Weight Loss Safe for Everyone?
A: Svelte Weight Loss programs are designed to be safe for most individuals. However, it's advisable to consult with a healthcare professional before starting any weight loss program, especially if you have underlying health conditions or are taking medications.
Q: What Are the Typical Results of Svelte Weight Loss Programs?
A: The outcomes of Svelte Weight Loss programs can vary from person to person. Success largely depends on individual commitment and adherence to the program.
Q: How Long Do Svelte Weight Loss Programs Typically Last?
A: The duration of a Svelte Weight Loss program varies based on individual goals and needs. Programs are typically tailored to suit each client's requirements, so the length can differ from one person to another.
Q: What Are the Main Components of a Svelte Weight Loss Program?
A: Svelte Weight Loss programs generally include personalized dietary plans, exercise recommendations, supplements or injections, and regular check-ups with healthcare professionals.
Q: Where is Svelte Weight Loss located?
A: Svelte Weight Loss is situated in Orlando, FL.
Q: Is Svelte Weight Loss expensive?
A: Svelte Weight Loss may be perceived as relatively expensive, particularly considering the initial evaluation, injection, and supplement cost of $260, along with weekly fees of $75.
Q: Are there any potential side effects associated with Svelte Weight Loss?
A: Svelte Weight Loss is a medically supervised weight loss program, and the presence of side effects will be determined by the nutritional plan and food choices you make during the program.
Q: Where can I purchase Svelte Weight Loss?
A: You can acquire Svelte Weight Loss through their Official Site.
Q: What ingredients are used in Svelte Weight Loss programs?
A: The ingredients utilized in Svelte Weight Loss programs are determined by the dietary choices recommended during your initial consultation.